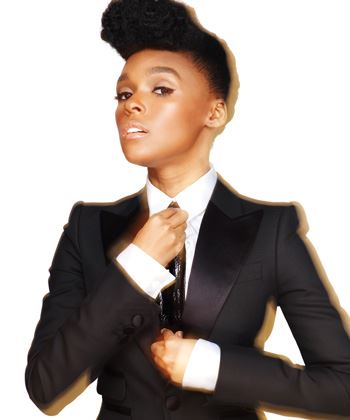 Hola mi amigos!! I am so excited to bring you this exclusive treat for all our GFM family. You know why we give you this good stuff???? Because we love you, sugar!!! Now, we had the wonderful opportunity to check out Ms. Janelle Monae here in Atlanta. Words can't describe her artistry and her show was incredible. Here are the highlights from her wonderful show. Be sure to check out her new single, "Tightrope" featuring Big Boi and get her upcoming album on Bad Boy Records "The ArchAndroid" out May 18th!!!!
Janelle Monae in Atlanta (Part 1 of 2)

Janelle Monae in Atlanta (Part 2 of 2)

"The ArchAndroid" Trailer


Hope is a music enthusiast and continual student of photography. Also known to rock out a quiet church or elevator with her current ringtone, Tom & Jerry's Uncle Paco, "Crambone".