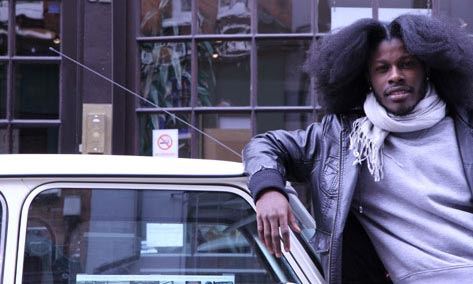 You may have recently heard another revamp of Mr. 3 Stacks aka Andre 3000's song Prototype and wondered "who goes there, again?"
Well, in addition to Raheem Devaugh and Jazmine Sullivan, Jesse Boykins III has joined the likes of his r&b counterparts and revisited the song [Prototype] with his own eclectic flavor and finesse.
Featuring Melo-X and Trae Harris, the ballad is, in my opinion, definitely a match for his sound. This new soul artist has a style that is very unique in his own right however, I can hear and see a little Dwele, mixed with some Devaughn and topped with a sprinkle of Bilal (remember, this is my opinion). Yet, his style and lyrical ability is still individualized and (shrugs shoulders) good.
Check out the trailer/sneak peak to his up and coming documentary series, shot by Slick Jackson, entitled "Spot Dates".
And if you haven't heard "Prototype", check that out too.
Let us know what you think. [Download]
Permalink
You might also like: