Jesse Fischer & Soul Cycle stopped by Music Addikts' and Harmony In Life's 1st Hit Listening Lounge at Moods Music to chop it up with host DJ Applejac about his musical training in New York, what it was like when he first discovered urban radio and of course, he talked about his new CD, Homebrew. As a special treat, Jesse and the fellas performed a few songs from the album. Click on the pics below.
Purchase Homebrew: on Bandcamp and on iTunes
Check out Soul Cycle on Facebook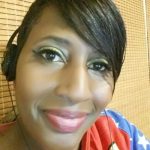 I have questions. Artists have answers.