Check out the new video for "Zoner" by Jesse Boykins, III from the Way Of A Wayfarer EP.
From the release
There is a misconception when one is lost in themselves because society can miss the truth behind it. This video is a pure introduction to Jesse Boykins III's soul and takes a piece of his mind and displays it for the world be a part of. There is the reality of being alone, but also the desire to lust for something that inspires and assists the creation of beauty, a Zoner.
Connect with Jesse Boykins, III
On Twitter
On iTunes
Source: GFCNY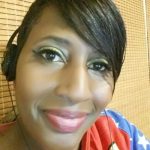 I have questions. Artists have answers.