Canadian artist LaToya Jane is pouring the experiences of her childhood in a rough area in Toronto [she takes her stage name from the neighborhood Jane & Finch] to her time in prison into her artistry. Check out her musical expression as a rapper and a vocalist on "Everything".
"Everything" is a testament to LaToya's resilience and ability to keep going regardless of what is thrown her way, as she sings in the song, "They said I have no chance, I won't quit." The video tells the story of her journey into the woman and artist she is today.
"Everything" is  from her  5-track EP called Grown.
LaToya Jane has created and performed music since the age of 3. Being gifted with significant artistic attributes, it took LaToya time to identify what skill she would hone. During a stint in a women's prison she began to write her own music, where correctional officers would pay her to sing. This experience motivated her to pursue her passion for music once she was released. Grown is a story of her transformation.
Stream Grown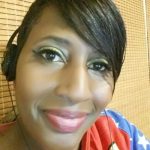 I have questions. Artists have answers.