Check out "All I've Ever Wanted" from Incognito featuring Maysa from the forthcoming new album, In Search Of Better Days.
About the song: Initially Bluey had been trying to see if he could get a writing collaboration with his favourite British vocalist Amy Winehouse. They had spoken about it when she attended an Incognito at the Jazz Café in London. Sadly Amy passed away and his idea was shelved. Upon seeing the movie Amy for the sixth time he was moved to complete the song as a tribute to Amy's short and troubled life and brightly shining musical legacy. He used the relationship between her and Blake as the blueprint for his story line.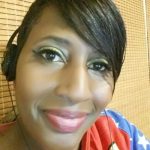 I have questions. Artists have answers.