Lyfe Jennings is known for giving the fans honest and beautiful music. He doesn't disappoint with his new single "Talkin' About Love".
He's back with a brand new video from his latest release, Tree of Lyfe. "Talkin' About Love" features a duet with Demetria McKinney and was recently featured in TV One's original move "Girlfriend's Getaway 2" which Lyfe also scored music for the film. The song is a heartfelt ballad that speaks to the importance of the little things when it comes to love, the most powerful human emotion.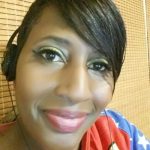 I have questions. Artists have answers.