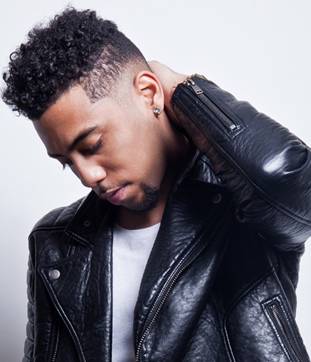 #Growns checkout this great new track from Julian King a Philly native who definitely seems to be well aware of the long tradition and lineage of soulful music that has emanated from that city over the decades.
Julian is releasing his debut on Friday which is a 7 song EP entitled Sing For You via his soundcloud page for free. For this project Julian collaborated with top producers including B.A.M. (Chris Brown, Trey Songz, Ne-Yo) Bryan-Michael Cox (Mariah Carey, Usher, Mary J. Blige) for "No Love" and Ivan 'Orthodox' Barias (Justin Timberlake, Musiq Soulchild, Miguel) for "Mine."
Enough of the writing though… what I need each and every one of you to do is to scroll below and press play. "Unforgettable" written by The TRND (Kristal 'Tytewriter' Oliver) & J. King and produced by Ring is a very sonically soothing composition with a melody primed for these warm Summer nights and that someone, you know that unforgettable someone? This is as good and grown as it gets and we here at Grown Folks Music will definitely be in line for our download this Friday!

Ivan Orr is a multi-instrumentalist, composer, performer, and writer. A native of Charlottesville, Virginia Ivan was involved with the forming and nascent days of The Music Resource Center as its first Program Director. A graduate of Virginia Commonwealth University's Department of Music, Ivan currently resides in Richmond, VA where he maintains an active performance and production schedule while serving as the Music Editor for Grown Folks Music, a position he has held since 2010.