A couple of weeks ago we posted a live performance teaser from KING in anticipation of their latest single "Mister Chameleon". Well yesterday we got that audio treat and it is just what the doctor ordered as I knew it would be… you see like many others I ride really strong for these ladies, like really strong. Why? Quite simply KING is able to do for me what great music should always do: The music of KING beckons me to listen and experience their compositions over and over and over. I cannot tell you how many times over the last three years that I've listened to "Supernatural"(from their debut EP) and that's the point, because when you listen to music that much it cannot help but become a part of you.
I could go on and on and certainly part of me is tempted to point out the glaring injustice of how great this original music is but yet folks seemed to be content to watch covers of (insert generic artist name here) and while it takes a certain skill set to "cover" a tune it pales in comparison to birthing something new into this audio universe, birthing something that is: compelling, creative, and contemporary. You see to my ears KING is the sound of right now. Sure there are undeniable classic elements to their sound, but it sounds like 2014 to me and at this stage in my life that's what I long for… new memories.
So ladies once again, thanks for the (new) memories.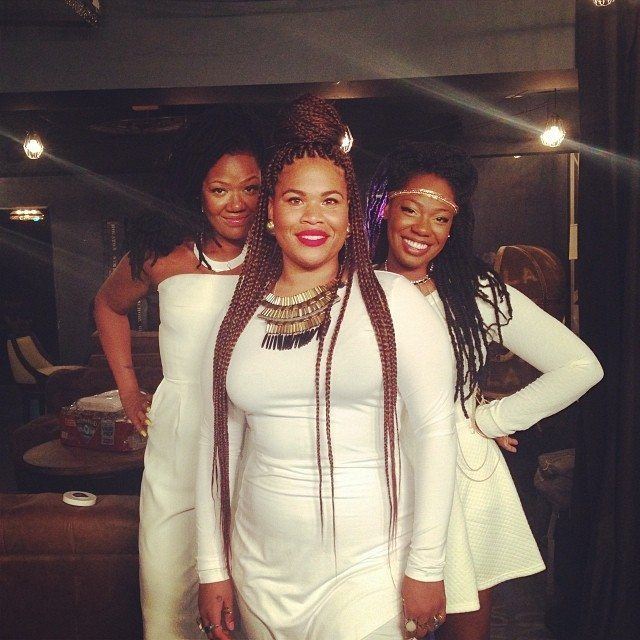 Purchase "Mister Chameleon"
iTunes: http://amzn.to/1o3owu9
Amazon: http://amzn.to/1o3owu9


Ivan Orr is a multi-instrumentalist, composer, performer, and writer. A native of Charlottesville, Virginia Ivan was involved with the forming and nascent days of The Music Resource Center as its first Program Director. A graduate of Virginia Commonwealth University's Department of Music, Ivan currently resides in Richmond, VA where he maintains an active performance and production schedule while serving as the Music Editor for Grown Folks Music, a position he has held since 2010.