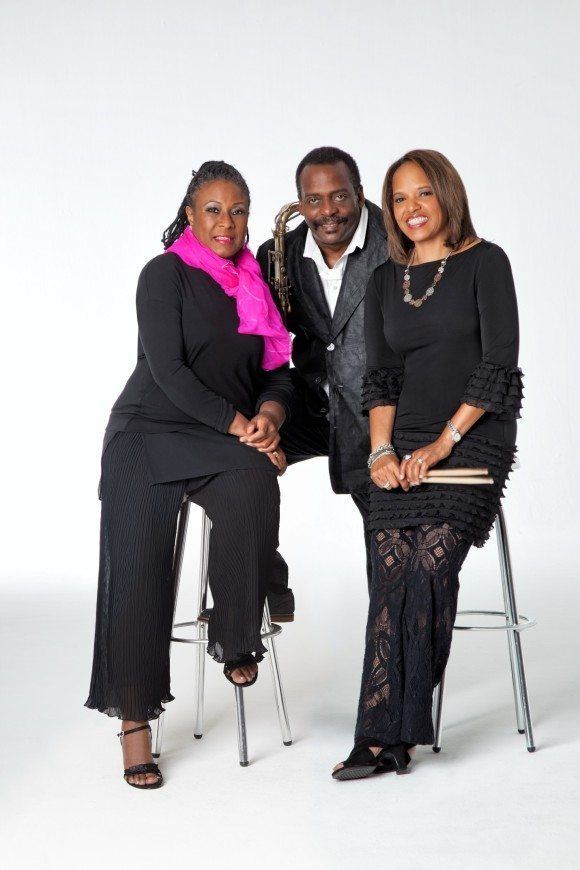 Three-Time GRAMMY® Award-Winning
Recording Artist and Producer Terri Lyne Carrington
Collaborates with David Murray and Geri Allen for the
Murray, Allen & Carrington Power Trio's
New CD Release, 'Perfection'
Produced by Terri Lyne Carrington,
Co-Produced by David Murray and Geri Allen
Carrington Writes New Song for Her
Longtime Friend and Music Collaborator
Geri Allen
Three-time GRAMMY® Award-winning recording artist and producer, Terri Lyne Carrington combines forces with David Murray and Geri Allen on new CD project,Perfection. The newly formed Murray, Allen & Carrington Power Trio will release CD on Motéma Music, Friday, April 15th. The title track, "Perfection," is a composition written by Ornette Coleman that was never recorded until now.  The Carrington produced album (co-produced by Murray and Allen) was recorded in June 2015, a week after the passing of Coleman. The trio wanted to pay tribute to one of the greatest musicians of all times and Murray brought forth the idea of recording "Perfection." Coleman was a great friend and teacher to Murray, and Allen recorded and toured with Coleman for several years.
The artists dedicated songs on the album to Coleman and to others heroes who passed on in 2016: Marcus Belgrave, Charlie Haden and Father Peter O'Brien, the confidante/manager of Mary Lou Williams. Carrington penned, "Geri-Rigged" for her longtime friend and music collaborator, Gerri Allen.  Carrington also dedicated one of her compositions, "Samsara (for Wayne)" to jazz legend Wayne Shorter, with whom Carrington joined on tour for nearly ten years beginning in 1987.
"I wrote 'Geri- Rigged' for the amazingly talented Geri Allen. She is one third of the Power Trio along with David Murray and myself," says Carrington. "Geri and I have been playing together for over three decades. We have a strong synergy and a deep musical understanding that feels uncanny, due to having had similar reference points that helps us to know where each other are going. She has been influenced by the greatest—from Herbie Hancock and McCoy Tyner to Cecil Taylor and Mary Lou Williams. She covers the entire spectrum of jazz piano. I tried to write something that reminded me of her and that was challenging for us as well. The Murray, Allen & Carrington Power Trio is a perfect outlet to play with two incredible musicians that push the envelope. David Murray's credentials speak for themselves. He has accomplished more in his life time thus far than many people would ever dare to dream. He is a real force to reckon with and I am trying to keep up with the two of them. I am very proud of our CD, 'Perfection.'
Check out "Geri-Rigged" from the Perfection CD
Perfection is now available for pre-order on iTunes and Amazon. Pre-order on iTunes and get the tracks "Barbara Allen" and "Geri-Rigged" instantly:smarturl.it/PerfectionAlbum
Pre-order on Amazon:  smarturl.it/PerfectionAmazon.
The Murray, Allen & Carrington Power trio will headline at New York City's Birdland on Tuesday, May 17th through Saturday, May 21st.
iTunes Link for 'Perfection' Album
Amazon Link for 'Perfection' Album
Terri Lyne Carrington's Website:           
Terri Lyne Carrington's Social Media Handles:                   
Twitter:                  https://goo.gl/v9xM5R
YouTube:               https://goo.gl/dyoEgy
Instagram:          https://goo.gl/Y7JBGS
Additional Websites:
www.davidmurraymusic.com
www.geriallen.com