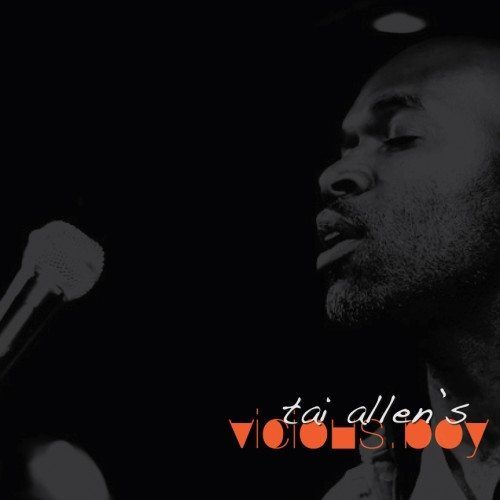 GFM Fam I wanted to put your all up on a very progressive project from tai allen who readers of this blog will know from his work as one half of vicelounge. Free from convention this is music which follows the muse. The music is crafted in a manner that almost suggests that you are being presented with a mixed media installation for your auditory pleasure. The project is due out on June 4th and check out the press release after the jump to find out more about this set that you will want to add to your collection. You can checkout some audio snippets here
From the press release
– ARTIST
tai allen (of vicelounge)
– GENRE
poet / singer / producer / arranger
– TITLE
vicious boy (the sample ep)
– RELEASE (official)
june 4. 2013
– BRIEF
i wanted to make a record that held some of the audio art that runs through my head. this EP was done with the understanding that i making life difficult for reviewers, buyers, fans and subsequently me. but, this is what came out. a record that focuses less on a unifying theme or pushes one form. even in the past we have mixed mediumed our releases but usually under one concept.
my attempt this time was to make a bunch of music then create an EP of the best material. i pray that was accomplished. on the project I am rocking live with Onaje Allan Gumbs; spitting a poem in the middle of cypher; singing about missing work to stay with a lover, with the snare drum absent; telling about my love for the world's children and my/jonn nubian's; getting electro-soulish to discuss sex; and, dropping some break beats that would make James Brown and Sade envious. i had fun making music — and it shows here.
"work it out, tai! work it out!!" – luquantum leap, off stage during 16Tons.
– CREDITS
all music: tai allen
all mixing: tai allen + vespertine
except
open door: jonn nubian (music)
when it comes: jonn nubian (music)
smile: tai allen (music) + jonn ( add'l drums)
16Tons: onaje allan gumbs & new vintage (music)
good water: tai allen + bradd marquis with l michael gipson (mixing)
airport kiss: tai allen + jonn nubian (mixing)