Interface Entertainment recording artist and international worship leader Micah Stampley's eighth project– a live recording called To the King: Vertical Worship— is set for release on May 20, 2016. Stampley recently premiered music from the forthcoming album on Sirius XM's "Kirk Franklin's Praise" (Channel 64) Check out encore airings on Sunday April 17th at 11:00 p.m. PT/8:00 p.m. PT and Tuesday, April 19th at 11:00 a.m. ET/8:00 a.m. PT.
To the King: Vertical Worship was recorded live at Oasis Family Life Church in Dallas, Georgia (Pastor Anthony and Christina Murray). "This entire album is about purpose," says Micah. "We were created for worship. The Bible says, 'The Father is seeking those that would worship him in spirit and in truth.' This album is simply about touching the Father's heart with our songs. It's about songs that bring us to personal conviction and deeper relationship with Him. Songs that are to the King and point our hearts to Him. Whether in celebration or serenade, I want this album to bring us back to the idea of being intimately vertical in our relationship. This album is to bring glory to The King."
Check out the video for "Be Lifted: LIVE". The video was filmed at the International Center in Toronto, Canada to a multicultural audience of over 7,000 people. "Be Lifted: LIVE" was produced by House of Praise, Toronto and Micah's Interface Entertainment.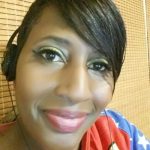 I have questions. Artists have answers.