"I've got a girl back at home, and I can't afford to be carrying on..a wise man once told me when you're tempted with this…shake her hand, and walk away…"
GRAMMY-nominated singer and songwriter Eric Roberson is back again with a new music video "Shake Her Hand," off of his 2011 album, Mister Nice Guy. The track was produced by Brandon "BJazz" Scott. In the song, Roberson shares advice on how to handle meeting temptation, when you have a special someone already. The video was shot in London, and directed by Spectrum LDN.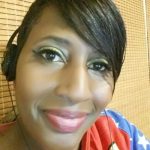 I have questions. Artists have answers.