Don't know what motivated Fred Hammond to ask Dave Hollister, Brian Courtney Wilson and Eric Roberson to join him for an ensemble project, but thank God he did. But, it's just not enough to assemble a "supergroup" and think it will succeed on the names of the group members alone. The product must be impressive. Not only is "Here In Our Praise" impressive– it's just about perfect. The melody, the harmony and the lyrics make this song instantly likeable and memorable. When a good song like this is released (gospel or secular), it seems so simple (although it isn't) and makes one wonder, "Why can't all artists do this?" So refreshing.
Download "Here In Our Praise" at iTunes. Pre-order the United Tenors' forthcoming album at Amazon.com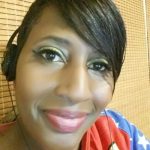 I have questions. Artists have answers.