Check out "Dear John" from MC Lyte, featuring Common and 10 Beats. Hip-Hop with style and substance… now that's something we can get down with.
From the release:
MC Lyte's new track, "Dear John" f/ Common & 10Beats, is the anthem for #EducateOURMen, which is the signature scholarship initiative of MC Lyte's Hip Hop Sisters Foundation, which has presented two $100,000 university scholarships during the Soul Train Music Awards Red Carpet Pre-Show each year since the organization's founding. This year, the foundation will present dozens of scholarships earmarked to send men to HBCU's. Russell Simmons, Dr. Benjamin Chavis, Jada Pinkett Smith and Faith Evans are just of the few celebrities who support the foundation's movement (EducateOURMen.info).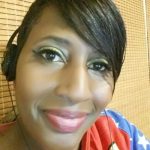 I have questions. Artists have answers.