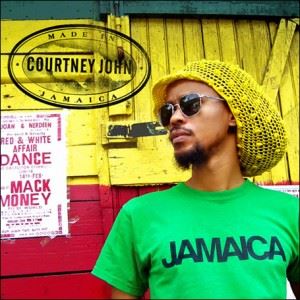 Check out this single from new Jamaican artist, Courtney John. He's been described as "a reggae-tinged version of Eddie Kendricks and Curtis Mayfield, often likened to Slim Smith one of the greatest Jamaican rocksteady vocalists of all time." When you listen to his voice and style, you can definitely hear those influences.
After substantial buzz in Australia, Portugal, Europe, West Africa he's now generating steam in the US as well. His sophomore album, Made In Jamaica

dropped earlier this year and he's been touring with the legendary Michael Franti and Spearhead. You can preview and purchase his album here. Check it out and let us know what you think.
I Wanna Get Next To You (Rose Royce cover)