John P. Kee's new CD Life and Favor is a collection of songs that testify and encourage. Pastor Kee does a nice job of making this album sound fresh yet recognizable.  There are several collaborations on the album including  Kim Burrell, Le' Andria Johnson, Kirk Franklin, Zacardi Cortez and others.  The title track, which is climbing the charts, features James Fortune, LeJuene Thompson and Issac Carree.  The choir however, or even Pastor Kee himself doesn't seem to be as prominently featured on the songs this time around.
About the album, which debuted at #1 on multiple music sales charts Pastor Kee said,  "I'm very proud of the love and labor that went into Life and Favor. The message of the new project speaks to this time in our nation – to those hurting, out of work, and hopeless – to really encourage them with the body of Christ. Today is special because of the faith step taken by Kee Music Group to continue to bring quality music to the masses. To me, #1 has more to do with being relevant than placement. To have this kind of support from fans as well as my peers is overwhelming to say the least."
Download the new CD Life and Favor at iTunes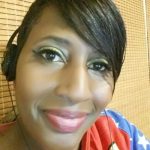 I have questions. Artists have answers.