Check out "All Time Love" from Jeff Bradshaw featuring Eric Roberson and Tweet. "All Time Love" is from Bradshaw's forthcoming album on Shanachie Entertainment, Home.
About the album (executive produced by Robert Glasper) Bradshaw says, "I hope that people find this album to be a breath of fresh air. And that every part of their musical appetite is satisfied. That's why Robert and I designed the album this way and hand-picked every artist. It's like opening a menu and seeing all your favorite foods."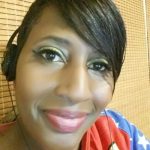 I have questions. Artists have answers.