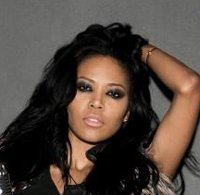 Check out the return of Amerie with an addictive new single just in time for the summer.  New album producers include The Buchanans ("Why R U"), Teddy Riley, Sean Garrett & Eric Hudson, Jim Johnson & Rico Love, Bryan Cox and others.
Multiple award winning, RIAA platinum singer and songwriter Amerie has completed her premiere album for Def Jam Recordings (her fourth career album), entitled IN LOVE & WAR, scheduled to arrive in the physical and digital marketplace in August.
Listen to Why R U
Like it?
MySpace
Official Website
Updated 6/9 with video

Amerie Eve One thing
Born to Korean and African-American parents, Amerie grew up in U.S. military sites around the world before finding her roots in Washington, DC, where she earned a degree in English and Fine Arts from Georgetown. Early demos led the way to Columbia Records debut album All I Have. The album hit RIAA gold on the strength of the R&B/pop crossover hit "Why Don't We Fall in Love," which won Amerie the Soul Train Music Awards' Best R&B/Soul or Rap New Artist award.
Amerie – Why Don't We Fall In Love

Amerie continued her string on the RIAA gold Touch (2005). The album contained one of the top songs of the year, the #1 R&B smash "1 Thing," which won the VIBE Award for Club Banger Of the Year. The song's rise to the top was helped along by its inclusion in the soundtrack of the Will Smith-Eva Mendes film, Hitch. "1 Thing" became a platinum-selling digital download and mastertone, and was nominated for Best Female R&B Vocal Grammy; Touch was nominated for Best Contemporary R&B Album.