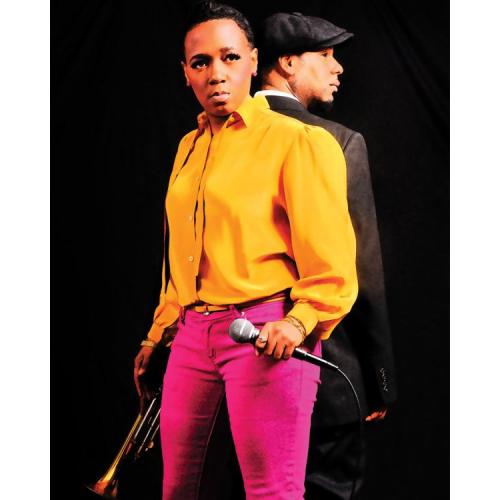 GFM Fam wanted to give you all a quick taste of what will prove to be a must have for your collection. Dionne Get Your Gunn is the latest project from Dionne Farris and The Russell Gunn Quartet. In listening to a few of the cuts for review I can say in no uncertain terms that this is what this site and music in general should be about.
Far too often we safely place artists and their compositions into these neat little categories where they should play nice and just stay. But music and life (which should always inspire the music) is not that simple or safe. Below is a re-working of Dionne's classic "I Know" and it just goes to show that when the notes and the time are arranged by someone who is well acquainted with style, the familiar can become the new familiar.
Recorded over two nights, Oct 12th and 13th, 2012, with pianist Louis Herevoux, drummer Henry Conerway III and bassist Kevin Smith, live at Churchill Grounds in Atlanta, by award winning engineer Alvin Speights. Dionne Get Your Gunn marks Dionne's 3rd full-length release on her independent label Free and Clear Records. This will also be her 4th commercial release which has been funded through pledgemusic.com.

Ivan Orr is a multi-instrumentalist, composer, performer, and writer. A native of Charlottesville, Virginia Ivan was involved with the forming and nascent days of The Music Resource Center as its first Program Director. A graduate of Virginia Commonwealth University's Department of Music, Ivan currently resides in Richmond, VA where he maintains an active performance and production schedule while serving as the Music Editor for Grown Folks Music, a position he has held since 2010.