Check out "Blueprint" from Russell Taylor. Click on it and let us know what you think.
About Russell Taylor: Russell's (aka Rt!) 3rd studio album War of Hearts, includes collaborations with Grammy award winning producer Needlz (Lil' Wayne, Bruno Mars, Swizz Beats), Tim Kvanosky of Tiny Hearts and Salakida Kali.
In early 2014, Russell Taylor became the first to win the coveted "You Oughta Know" distinction after beating over four hundred competitors in VH1's first ever crowd-sourced contest on Artists.VH1.com, VH1's music discovery site and join the ranks of famous "You Oughta Know" alumni including Adele, Bruno Mars, Ed Sheeran, Lorde', The Lumineers, Mumford & Sons and many more. "As emerging artists with diverse musical influences and incredible talent, Russell Taylor is the embodiment of what the 'You Oughta Know' franchise is all about", said Rick Krim, EVP Music and Talent Programming, VH1.
War of Hearts is set for release on January 27, 2015.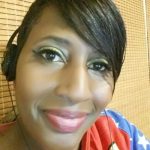 I have questions. Artists have answers.