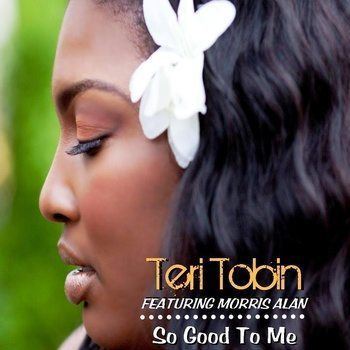 Just in time for your day and night with that special someone…. Teri Tobin is back with the lead single from & title track of her forthcoming full-length album entitled, So Good To Me scheduled for release June 12, 2012.
The mood of the song is luxurious, pensive yet passionate and the vocal timbres of Teri and Morris Alan compliment each other quite well. The musical arrangement is like one of those meals where you compliment the chef that everything was prepared tastefully for the occasion. Folks you need to hit that play button below and experience the audio intimacy that is contained therein.
Today is Teri's birthday and as an added *Valentine's Day/Birthday* bonus for Teri's Fans, "So Good To Me" will be available for *FREE* DOWNLOADS on Valentines Day (only) via Teri Tobin's Bandcamp site at www.teritobin.bandcamp.com or above on the player. It will also be available for purchase on 2-14-12 at CD Baby, iTunes, Amazon, etc.
Message from Teri about "So Good To Me": "I always wanted to do a song that would be reminiscent of Marvin and Tammi, Roberta and Donny, Luther and Cheryl Lynn. This song says everything your heart "wants" to say but sometimes can't find the right words. The duet is like a joining of twin spirits confessing it for the world to see. It doesn't get any more romantic than that. I imagine it could be a new wedding favorite."