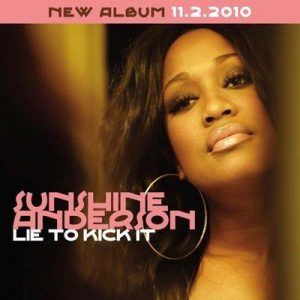 Some have been wondering where's she's been, well here she is…
R&B songstress, Sunshine Anderson is back with a brand new single "Lie to Kick It".  The new song is the first release off her 3rd album, The Sun Shines Again (due Nov.02.10). After a 3 year hiatus, Ms. Anderson reconnected with renowned producer Mike City (Unsung records) to kick off her latest project.
Check her out and lets us know what you think.