Eric Benet performs "Here In My Arms", a lullaby written for his daughter Lucia, on A-Sides with Jon Chattman. "Here In My Arms" is from Eric's upcoming CD, The One, available June 5.
Preorder The One on iTunes and Amazon.com
Also coming up in June, Eric Benét will hit the road to join soul vocalist Ledisi on her summer tour making stops in Chicago, Los Angeles, Atlanta and for the full list of tour dates, please visit www.EricBenét.net
Connect with Eric
On Twitter
On Facebook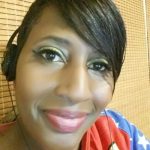 I have questions. Artists have answers.