From the press release:
New Music and Label
R&B Crooner, songwriter and actor Eric Benét has successfully released five albums and is currently gearing up for the release of his sixth album entitled The One, which is slated for a Spring 2012 release. Very appropriately named, Benét's new album The One marks a moment of positive transition in his life and lyrically speaks to the many new beginnings developing in his career and family. The One will also be the first album released on Benét's newly formed record label Jordan House Records, which he created in partnership with EMI.
"Real Love" (available on iTunes) is the first single off Benét's new forthcoming album The One and was the #1 added song to Urban AC when shipped to radio in October 2011 and is currently #14 on the Urban AC chart and climbing quickly. This new single is a taste of what to expect on Benét's new album, which he describes as a "very contemporary approach to old-school songwriting integrity". The One will also feature his signature mid-70s soul groove, a variety of instruments from strings to horns to featured artists and even a duet with his first daughter India.
Grammy Nomination
Eric Benét was also recently nominated for a 2012 Grammy Award for "Best Traditional R&B Performance" for his single "Sometimes I Cry", up against artists Cee Lo Green ("Fool For You" feat Melanie Fiona), R. Kelly ("Radio Message"), Raphael Saadiq ("Good Man"), Betty Wright & The Roots ("Surrender"). The Grammy Awards will air on Sunday February 12th, 2012.
Eric Benet is currently on tour
Connect with Eric Benet
On Twitter
On Facebook
On YouTube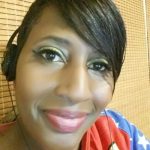 I have questions. Artists have answers.