The Soulbabies' Chronicles Mixtape Series serve a dual purpose. One purpose is, of course, is to entertain. As a DJ, DAN C.E. strings songs together in a way that tells a musical story and is a pleasure to listen to.
The second purpose of The Soulbabies' Chronicles is also it's mission: To bring Soul Music to those who believe it to be a lost style of music. For and by the children of Soul Music, The Soulbabies' Chronicles represents the many styles of Soul Music. The goal is to share this mixtape series with the lovers of Soul and re-introduce them to the music that they adore.
Each volume of The Soulbabies Chronicles will pair DJ DAN C.E. with a different Soul Artist (Volume 1 features Soul Tracks Readers Choice Awards' 2012 New Artist Of The Year Nominee, Amma Whatt!). Each artist will tell their story as a keeper of the Soul and their music will be featured side by side with other underground, independent, emerging and established Soul artists.
Keep Soul Music alive! Support these artists:
1) "Intro/Maybe" – Amma Whatt
(www.AmmaWhattmusic.com – @AmmaWhatt)
2) "Love Hangover" – Arin Maya
(www.ArinMaya.com – @ArinMaya)
3) "J Birly" – Miles Bonny X & The Ins
(www.MilesBonny.com – @MilesBonny)
4) "Mary Go Round" – Musiq Soulchild
(www.MusiqSoulchild.com – @MusiqSoulchild)
5) "Wrong Again" – Chidi
(www.ChidiSings.co.uk – @ChidiSings)
6) "Lord Have Mercy" – Nakia Henry
(www.NakiaHenry.com – @NakiaSaid)
7) "Passion/Amma Whatt Interlude" – Nightmares On Wax
(www.NightmaresOnWax.com – @NightmaresOnWax)
8) "Sweetest Taboo" – Erik Rico
(www.LifeNotesMusic.net – @ErikRicoMusic)
9) "Is It Time" – Amma Whatt
10) "Superheroes" – Esthero
(www.EverythingIsExpensive.com – @TheRealEsthero)
11) "New Day" – Nicholas Ryan Gant ft. Amma Whatt
(www.GhettoFalsetto.Bandcamp.com – @Ghetto_Falsetto)
12) "Ven" (Instrumental)/Amma Whatt Interlude – Gensu Dean
(www.MelloMusicGroup.com/Pages/Gensu-Dean – @GensuDean)
13) "I Want You" (DAN C.E. Vs. Sam Champ Blend) – Erykah Badu
(www.Erykah-Badu.com – @FatBellyBella)
14) "Perception" (Sam Champ Remix) – Electric Wire Hustle
(www.ElectricWireHustle.com – @E_W_H)
(www.SamChamp.Bandcamp.com – @SamChamp_BKNY)
15) "Lose Ya Mind" – Urban & Animate
(www.AnimateInventions.com/UrbanAnimate – @UrbanProjex)
16) "He Don't Want It" – Ayah & DJ Jazzy Jeff
(www.AyahMusic.com – @AyahMusic)
(www.DJJazzyJeff.com – @DJJazzyJeff215)
17) "Take My Time" – 4Hero ft. Jack Davey
(www.4Hero.WordPress.com – @4Hero)
(www.MissJackDavey.Blogspot.com – @JckDvy
18) "Tumbling" – JazzyFatNastees
(www.Myspce.com/JazzyFatNastees)
19) "La La" (DAN C.E. Pause Tape Mix) – Amma Whatt
20) BONUS TRACK: "La La" (Coach Roebuck Sweet Dreams Mix) – Amma Whatt
(www.coachroebuck.com – @CoachRoebuck)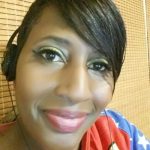 I have questions. Artists have answers.