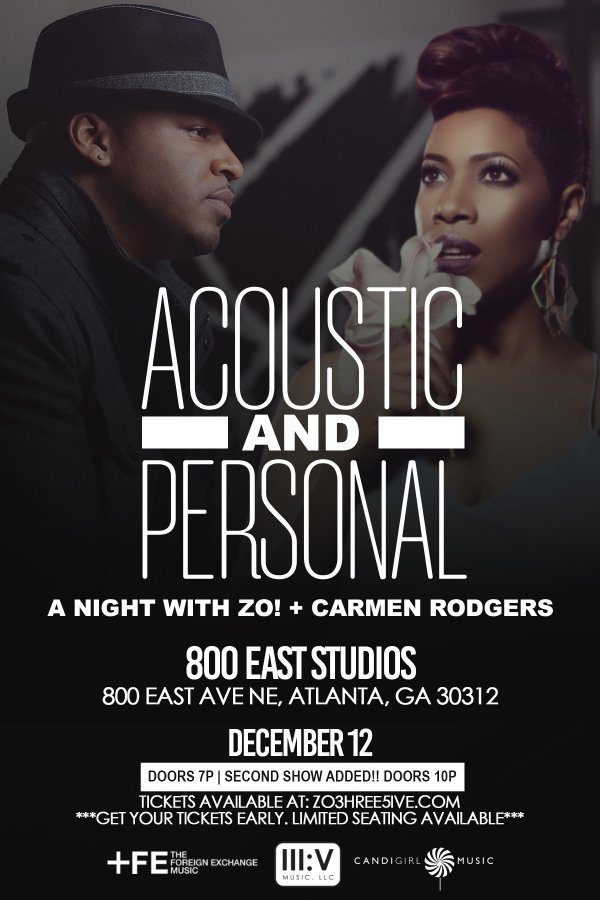 Growns, imagine a concert with the comfort and intimacy of your living room. Well, that very comes close to describing the vibe at the Zo! and Carmen Rodgers' "Acoustic & Personal" show in Atlanta on December 12 at 800 East Studios.
Zo! and Carmen Rodgers made the ATLiens feel right at home by opening the set with an Outkast tune, and for the rest of the show audience was treated to songs from both Zo! and Carmen Rodgers' catalogs. Some additional fun was mixed in by way of a sing-along to '90s jams from SWV and Shai, and even Drake's "Hotline Bling" made its way into the show for a quick moment. There were also special guest vocalists at both the evening's shows. Gwen Bunn came through the 8PM show to rock "Count To Five" and Monica Blaire blessed the crowd with "Make Love To Me" during the 10:30 PM show.
Shows like this are an awesome way to experience artists. The warmth of the atmosphere brings the music to life. Sure, arenas are cool and there is something to be said about the energy that comes with that experience as well. But, something about the "Acoustic & Personal" show felt like the VIP treatment with an extra mint on the pillow.
Check out a little clip from the evening. Zo! and Carmen Rodgers performing "Stargazing", from Rodgers' current album Stargazer.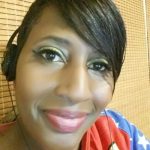 I have questions. Artists have answers.