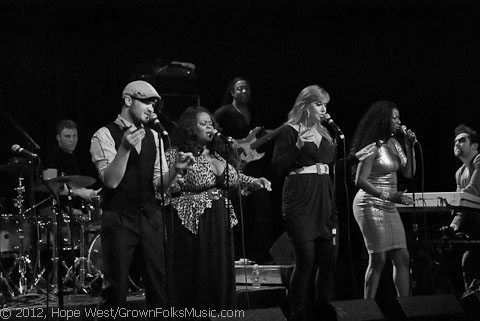 Grown Folks Music was in the house when Jazz Funk band Incognito and special guest Khari Cabral performed at Center Stage in Atlanta.
Sometimes during an opening act, the audience is less enthusiastic and even inattentive. But that wasn't the case during guitarist Khari Cabral's performance.  In addition to "throwin' down" himself, Cabral pulled some tricks from his sleeve by inviting Anthony David to join him on stage. And as if Anthony David wasn't enough, he later surprised the crowd again by inviting India.Arie on stage.
According to band leader Jean Paul "Bluey" Maunick, Jazz Funk veteran band Incognito has had more 1,500 members in the 33 years of its existence and later in the show he introduced what he dubbed "The United Nations of Incognito"—the current members of the band who represented several different countries of the world including Portugal, Jamaica, Trinidad, Germany, Italy, Brazil, the United States and England.
One of those past members, Maysa, is a crowd favorite and much to its satisfaction she showed up to bless the fans during "Change", "Step Into My Life", "The Less You Know" and "Still A Friend Of Mine" as well as during the encore selections. But certainly the current vocalists, Mo Brandis, Vanessa Haynes and Natalie Williams, aren't too shabby either. The band also performed selections from the new album Surreal  featuring each of them on lead vocals.
Later in the show Bluey lead the audience down his personal musical journey mixed with a bit of music education of Brazilian funk and there was an outstanding demonstration of talent (and stamina) from the percussionists of the band that was a "give the drummer some" moment.
For the encore selections, the band presented snippets of "Don't You 'Bout A Thing" and "Nights Over Egypt". More than likely, the crowd would have preferred to hear both those songs in their entirety—they didn't get the attention they deserved, but the band brought it home with "Deep Waters".  Some 30 years and many members later Incognito is still going strong with no signs of stopping anytime soon and offers up a pleasurable live performance.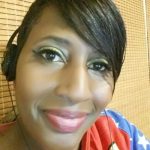 I have questions. Artists have answers.