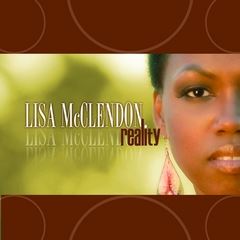 Stellar and Dove award nominee Lisa McClendon is back with her fourth album, Reality (BluSoul Entertainment) due out 4/28/09.
The prolific songwriter has blessed the world with a very transparent album, that is inspirational (Thank You), honest (Who I Am — Accepting God's creation), unapologetic (ImmabeMe), insightful (Now I Get It) yet always soulful and very real.
Production wise, vocally and lyrically this is a very even, strong album and arguably her best work yet. Think Jill Scott meets your favorite gospel artist. If you're looking for an album that you can put on and just let it ride, then this is definitely for you.
Other standout tracks include "Please Help Me Now", "Let Go" and "Manifest". The album is seemingly sequenced as a sort of spiritual epic, a journey and appropriately concludes with the riveting "Heaven" (The Final destination).
Check out her performance of the lead single, "Pause", which is a much needed reminder for all of us to step back, take a break and "put the world on pause".