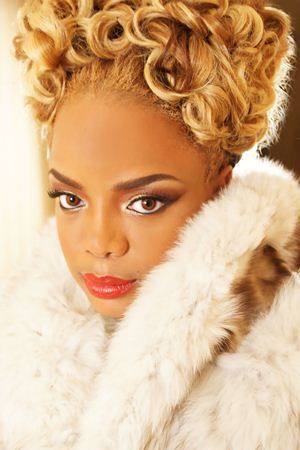 From the church stomping R&B of Ray Charles to the deep down Delta blues of B.B. King, Leela James has performed with some of the best in music. Now with a new album on Shanachie Entertainment entitled "Loving You More…In the Spirit of Etta James" Leela will be giving tribute to a legend who's known not just for classic songs like "At Last", "Something's Got a Hold of Me" and "Sunday Kind of Love" but for her raw "heart and soul" vocals in rock, soul, jazz and R&B. In our GFM interview with Leela we talked about the inspiration behind the album, the song she would choose for an Etta duet and her thoughts to the current state of R&B.
Be sure to get the album July 31st and follow Leela James on Twitter
GFM Spotlight Interview Leela James by GrownFolksMusic

Hope is a music enthusiast and continual student of photography. Also known to rock out a quiet church or elevator with her current ringtone, Tom & Jerry's Uncle Paco, "Crambone".