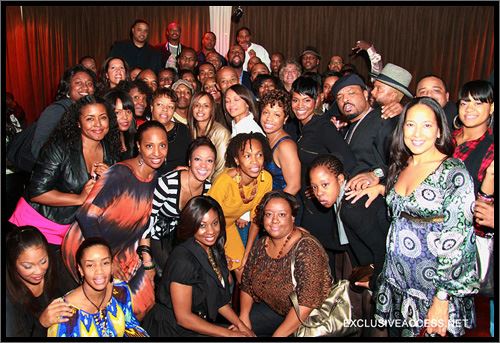 LaFace Records, aka "The Motown of the South" had it's long overdue reunion party last week at Uptown in Atlanta. It was great reconnecting with the old crew and many of us were surprised at how many of us are still in Atlanta, but are too busy, "being busy" to hook up. was a special place during the 90's and we were able to make history with the likes of Usher, Toni Braxton, TLC, Outkast, Donell Jones, Tony Rich, Goodie Mob and many, many others. You can say what you want about the label, the people, the lawsuits etc., but it was an exciting time in the industry and I'm proud to have been a part of it.

Photos courtesy of Exclusive Access and Maurice Garland.
Check them out for all of the reunion photos and the latest on Atlanta events.