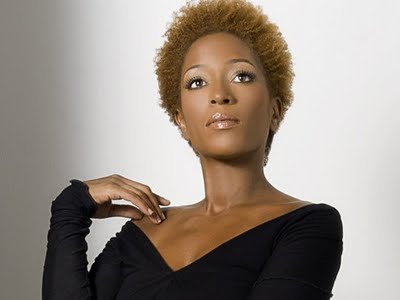 NYC Fam don't forget to come out to Drom this Thursday!
GFM NYC Fam get ready for a fantastic show going down next week where the place to be is DROM. The show kicks off at 8:15pm and is sure to be a treat for connoisseurs of Soul. For ticket and show information go here.

From the press release…

Julie Dexter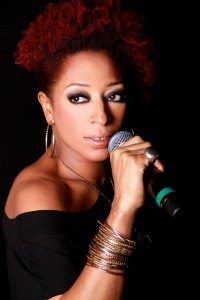 Meet Julie Dexter, a world renowned, award winning, British Vocalist considered by many to be one of the most influential female vocalists of our generation. Julie Dexter is one of an elite few whose talent can transcend genres. She has earned the respect on both sides of the Atlantic for her cool but adventurous sound.
Fans and critics across the globe have followed Julie Dexter's journey through the circles of Jazz, Soul, Broken-Beat, Bossa-Nova, Reggae and Afro-Beat. At the start of her career, she was the lead vocalist for Jazz legend Courtney Pine OBE's ensemble and was later a member of J-Life, a European Jazz quintet that toured several continents as Ambassadors for the British Council, winning numerous international awards.
Since then, Julie has shared the spotlight with a host of cutting edge artists including Mint Condition, Jill Scott, Bilal, Omar, Ledisi, and Eric Roberson. Her latest project New Again, was released in 2011 to critical acclaim in the R&B/Soul/Jazz community. As an audaciously independent artist with an undeniable connection to her audience, Julie makes it all work on her own terms, taking classic soul to the heart of artistry.

Jeremy James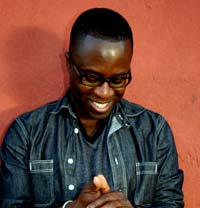 Welcome to the world of Jeremy James, a musical odyssey that explores the ineffable power of memory through the unresolved tension of pain and vulnerability. In a compilation of fourteen tracks, James takes his audience from classic to the romantic and back. From this collage of songs, come "Well Be It As It May" featured in an HBO film "Life Support", produced by Jamie Foxx and Queen Latifah". "Imagine" from Showtime's' "Violation" movie and "CU" featuring Malik Yoba from Tyler Perry's "Why Did I Get Married".
As a singer/ song –writer, vintage James surfaces when his virtuosity is given ample room to show itself. A steady pulse as subtext to soft sensual lyrics composed to expose and seduce. When James sings, you are transported because he is authentic and his music takes you to the source of your own love, peace and soul. James has traveled to Japan before when playing guitar and singing with bands like "Atlantic Starr", "Angela Johnson" and others.
Loving and missing his experience, always longing to return- only this time with his own music. "Suddenly I realize I've been writing my life through these songs. I always had a dream to tell my story to the Japanese audience. I remember people in Osaka Japan shouting out that they wanted to hear more from the guy with the guitar. I felt the love wherever I went. Wow! Now I have a chance to fulfill a dream and people of Japan have a chance to hear and see the background person move to the front of the stage and perform FOR YOU!"
The offering is yours: The asking price? Simple. Listen. Jeremy James produced and wrote his album entitled "FOR YOU"
Antiguan born Jeremy James, the son of a singer and the grandson of a guitarist, is continuing the family tradition of providing music for all to enjoy as a singer, songwriter and performer.
Jeremy's style is organic and can be described as smooth and soulful, yet edgy. His lyrics are dressed with melodies that leave lasting impressions that all listeners can easily relate to. When Jeremy is armed with a guitar, he fills the air with colorful, yet complex, chords.
Not only is Jeremy talented, but he is also no stranger to success. Straight out of college he was a lead guitarist for the group Atlantic Starr. Since then, Jeremy's fortune continued and his music has been featured in a number of films, television programs, and the like.