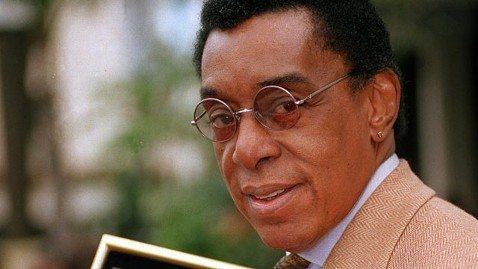 DJ Polished Solid gifts with another incredible mix in tribute to Don Cornelius! This is for the true connoisseur of Soul and she goes deep into vaults here and we love every minute of it. Make sure to checkout DJ Polished each and every Sunday from 4pm to 6pm on her show No Turn Unstoned right here.
Soul Train's A Comin' – O'Bryan [Capitol Records]
Soul Train's A-Comin' (Party Down) – O'Bryan [Capitol Records]
Love, Hugs and Hip-Hop Soul – Carlos Nino & Lil' Sci Are What's the Science? [Shaman Work Recordings]
Nü Soul Makossa (feat. Manu Dibango) – Les Nubians [Shanachie]
Moonride – DJ Rels [Stones Throw]
Soul Education – Jamiroquai [Sony]
Heart and Soul (Jimpster Remix) – Ohm Guru [Irma Records]
Little Soul (Thomas Fehlmann Flowing Epos Mix) – Depeche Mode [Capitol]
Broken Soul/Dawn – DJ Rels [Stones Throw]
Soul Train Theme '79 – Hollywood Disco Jazz Band [A&M Disco]
I'm Diggin' You (Like An Old Soul Record) – Me'Shell Ndegéocello [Maverick Records]
Heavy Soul Featuring Replife & Cecilia Stalin – Illvibe Collective [Soulspazm Records]
Soul Freedom (Comtron RMX) – Chico Mann [Kindred Spirits]
Soul II Soul (Original Mix) – Mike Newman & The Viron [South American Grooves]
Soulbreeze – Volcov & Paradox [2000 Black]
Balance – Mr. G [Careless]
Soul Deception – DJ Mutiny [Cyberfunk Music]
Galactic Soul – Roy Davis Jr. [Cold Front]
Power Soul Intro – Peven Everett [Defected Records]
Soul Electrified – Interlope [Expressillon]
Soul Sista – Bilal [Interscope Records]
Inner Soul – Bah Samba [Village Again]
I'm Soul – Sleepy Brown [Virgin]
Soul Machine – Cee-Lo [Arista]
Souled – Dj Lethal – Down To Earth [Planet Earth Recordings]
Soul Brother – Redeyes [W10 Records]
Soul Patrol Featuring MC Conrad – Total Science [C.I.A.]
5am Soul City – Lynx [Detail Recordings]
Soul Power – Common [MCA Records]
Soulstar (Featuring DJ Aktive & Carol Riddick) – Musiq [Def Soul]
Mecca And The Soul Brother – Mr. Chop [Now Again Records]
Soulshine – Michael Franti & Spearhead [Six Degrees Records]
Soulshine Starring Inlove – DJ Cam [Inflammable Records]
Souls Brother – Sa-Ra Creative Partners [Ubiquity Records]
Soulcraft – Bad Brains [Caroline Records]
Super Smorky Soul Smoke Collage – Cinnaman & Jay Scarlett Present Beat Dimensions Vol 1 [Rushhour]
Welcome To Soulshine – DJ Cam [Inflammable Records]
Soul4U (Instrumental) – OlivierDaySoul [4Lux]
Soul4U – OlivierDaySoul [4Lux]
Soul Food – Goodie Mob – Soul Food [LaFace Records]
Soul of Technopolis – Markey Funk – Soul of Technopolis [Botanika]
I Know You Got Soul – Rakim – The 18th Letter / The Book Of Life [Universal Records]
Truth & Soul – Black Monk – Monk Music [Poobah Records]
Ivan Orr is a multi-instrumentalist, composer, performer, and writer. A native of Charlottesville, Virginia Ivan was involved with the forming and nascent days of The Music Resource Center as its first Program Director. A graduate of Virginia Commonwealth University's Department of Music, Ivan currently resides in Richmond, VA where he maintains an active performance and production schedule while serving as the Music Editor for Grown Folks Music, a position he has held since 2010.