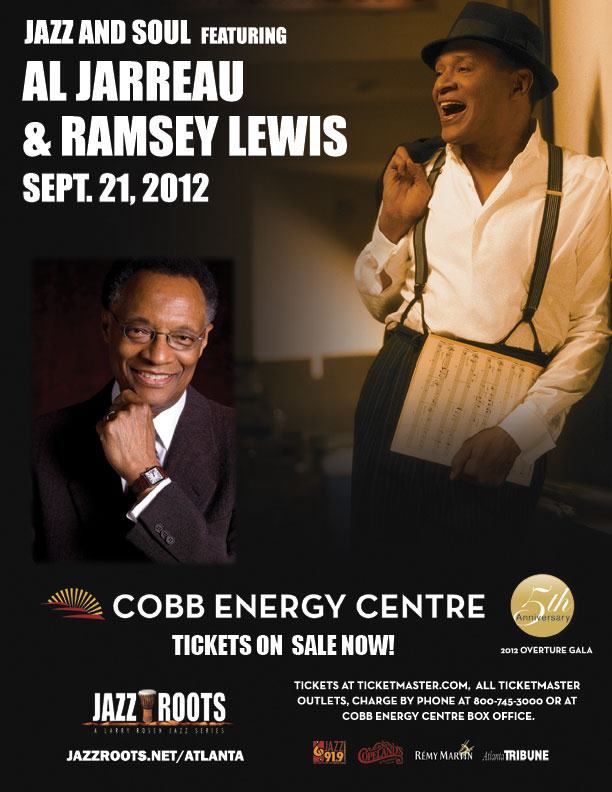 Hola my fellow concert –goers!!!
I got some exciting news for my GFM family in Atlanta!!
The voice that stirred your heart in songs like Mornin', We're In This Love Together, Moonlighting and so much more will be at the Cobb Energy Performing Arts Centre Friday, September 21st!! That is correct, my friends, 7 time Grammy Award winning vocalist, Al Jarreau will be scattin' in the house along with fellow jazz legend, pianist, composer and multiple Grammy awardee, Ramsey Lewis, known respectfully as "the great performer" and soulful classics like The In Crowd.
This "GROWN" affair will set the inaugural concert succession, JAZZ ROOTS: A Larry Rosen Jazz Series, in full gear and give real music lovers, young and seasoned, an opportunity to celebrate and learn our musical heritage. Be sure to mark your calender and purchase your tickets for the JAZZ & SOUL series through Ticketmaster.
Take a look  at this video for a fuller glimpse of the purpose behind this important mission:

Hope West is a music enthusiast and music photographer who has captured artists like B.B. King, Janet Jackson, Teddy Riley and many others.  A life long lover of music, Hope is a graduate of Full Sail University where she studied music engineering. She's also a proud "Florida Girl" born and raised in Ft. Lauderdale, Fl. and currently resides in Atlanta, GA as a "Georgia Peach". Hope is known for her creativity, sense of humor and quirky perfectionism. Artist(s) that make her freak out as a music fan: Sheila E., Jimmy Jam & Terry Lewis, Quincy Jones.