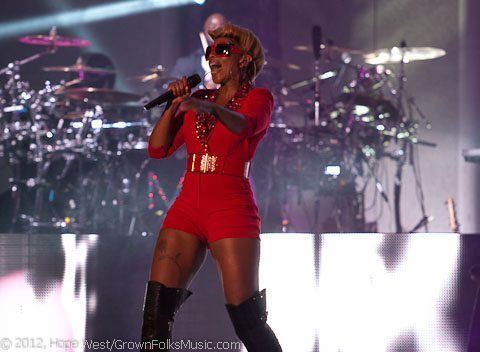 I got a question for you!
Do you wanna be liberated??
I need the hands of the church lifted if you truly wanna be liberated!! If this call is for you, let us liberate you with some shots from the Liberation Tour. Sporting an edgy look with her partial blond hair, Melanie Fiona brought an energetic performance on stage. With an element of surprise, D'Angelo greeted the audience of Chastain Park while making his way on stage to give them exactly what they were waiting for. Last but not least, radiant in red, Mary J. Blige strutted on stage singing Chaka Khan's "Ain't Nobody" while the crowd grooved and sang along. Here are some of the pictorial highlights from the show. Hope you enjoy!
[flagallery gid=1 name=Gallery]