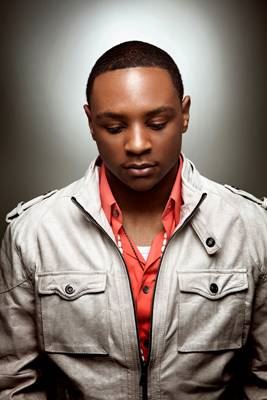 GFM fam wanted to bring you a very inspirational story today of young artist making waves in the music biz. Please checkout this incredible bio and the EPK produced by DJ Skee after the jump.
From the press release
Lil' Larry started performing and singing at a young age….really young. He made his debut performing Wonderful World and I Feel Good at the age of four on a beautiful summer night in Monaco. The audience included Prince Rainier and Prince Albert and a host of people from around the world. He was so entertaining, he was asked to sing at the world famous Jimmy'z, landing him on the front cover of the local newspaper with comments from Prince Albert, Eric Clapton and Ringo Starr. People were wondering, "Who is this kid?"
Over the years, he has appeared in Showboats International, Selecta, and "D" magazines; featured on Good Morning Texas, Vive l'ete Show – Television Monte
Carlo, Good Day Dallas, Insights, Grammy After Party, Positively Texas, It's Showtime At The Apollo – Apollo Kids, Nice-Matin and Dallas Morning News newspapers. Additionally, he performs frequently with his father – Grammy-nominee Dr. Larry T-Byrd Gordon's Orchestra/Show band where he has been featured since the age of four (4).

At Temple Christian School he graduated Valedictorian (4.0 GPA), served as captain of the Blazers Varsity Basketball Team, Senior Class President, Homecoming King, and was actively involved in various community service projects.
After high school he attended Baylor University where he received academic scholarships and during the beginning of his junior year transferred to meet the demands of performing, songwriting, producing, and continuing his education. With all this going on, he "made the grades" necessary to be recognized for his academics amongst a select few with a 3.5 or above GPA. Lil' Larry completed his Bachelor of Arts degree in Business Administration December 2010 from Dallas Baptist University. Apparently, there's more to Lil' Larry than meets the eye.
His influences range from Michael Jackson to Usher to Justin Timberlake. He's a student of today's music. Lil' Larry is creating music that comes from his heart. He has spent all of his life waiting for this moment – and he's not going to waste it.
He came to the attention of Mike Curb, Chairman of Curb Records, who immediately signed him to a record and publishing deal. When asked about Lil' Larry, Curb replied, "I'm interested in an artist that has a commitment and passion for what they do. Lil' Larry is all of that and more."
He's in the studio with top writers and producers – and will soon be releasing Beautiful Thing as his debut single on Curb Records. He's writing songs for other artists. He's performing. He's got music inside of him – and his time is now. Get ready for Lil' Larry. He has worked all of his life to get ready for you.

Ivan Orr is a multi-instrumentalist, composer, performer, and writer. A native of Charlottesville, Virginia Ivan was involved with the forming and nascent days of The Music Resource Center as its first Program Director. A graduate of Virginia Commonwealth University's Department of Music, Ivan currently resides in Richmond, VA where he maintains an active performance and production schedule while serving as the Music Editor for Grown Folks Music, a position he has held since 2010.