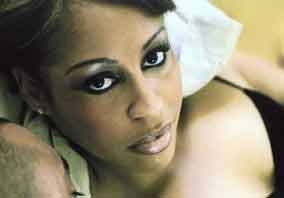 There are so many places I can began, things I could say, feelings I could express but I'll simply start off by saying…SANG CHILE! That's it.
I can remember being a young girl listening to KJLH radio (los angeles) late at night and waiting for one of her songs to come on. As soon as I heard that soothing and melodic voice, I'd close my eyes and drift off. Ms. Vesta Williams is among the many legendary women who have inspired my musical interest from very young to current. If there was a phrase in the dictionary called "lemme show you how it's done", her picture would sit right next to it.
Hailing from Coshocton, Ohio this singer/comedian got her start early performing in high school. After relocating to Los Angeles with her family, Vesta decided to start her solo career as a "sanger". She was then asked by Ron Townsend (former Fifth Dimension member) to join his band Wild Honey. With a voice so powerful, it's no wonder her gift became highly demanded. She soon found herself in studio working with acts like Stephanie Mills, Chaka Khan and the legendary Gladys Knight.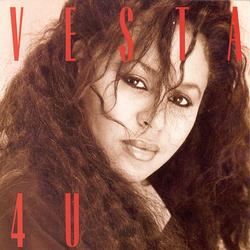 In 1986, Ms. Williams signed a record deal with A&M Records and released her self-entitled album Vesta. The first single of the album "Once Bitten Twice Shy" became an instant hit and peaked at #9 on the Billboard R&B charts. She later released three more singles, "Don't Blow A Good Thang", "Something About You" and "You Make Me Wanna (Love Again).
Two years later (1988) Vesta gave us "Vesta 4 U", her sophomore c.d. which included the very popular quiet storm singles "Congratulations" and "Sweet Sweet Love".
In the early 90's (1991 to be exact) Vesta decided to drop her last name [and] her sophomore album "Special". The title track Special was a chart topper as well, but her follow up work(s) failed to do the same. She released her fifth and last album on A&M, Everything-N-More which too was unsuccessful, and soon left the label.
Her latest work (2007) entitled "Distant Lover" on the Shanachie label features a host of great remakes like Babyface's Whip Appeal, Marvin Gaye's Distant Lover, and Sade's No Ordinary Love , just to name a few.
Since then, I've heard nothing from the talented, underrated songstress. Not to mention no TV appearances either. Let's not forget Ms. Williams as "Monica" (Jackee Harry's best friend) on the 90's sitcom Sister, Sister.
We miss you Vesta! Where are you? You are missed…
If you got the info, then let us know…
contact [at] grownfolksmusic [dot] com
KayBee (ItiZwutiTizZ)