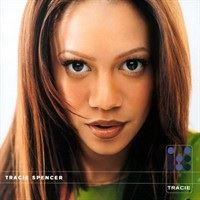 Talent shows have come and gone. But back in the day everyone who wanted that eminent recognition or reeeeally wanted to become a star knew they had to grace one stage, if no other, to showcase their talent. No matter how good they felt they were or how many people applauded their talent that first taste of notoriety didn't come until they appeared on [the] talent show of ALL talent shows…Star Search. Making her appearance on the famous showcase at an early age, the blooming songbird performed Whitney Houston's classic, "How Will I Know" and received four stars. Her voice would set the bar for young female singers to follow and she would also become the youngest female artists to sign a record deal.
Before Aaliyah (RIP), before Brandy or Monica or Chrisette Michelle or the "creole wonder" Beyonce, there was the one and only Tracie Spencer.

Hailing from Waterloo, Iowa, Ms. Spencer got her start in modeling at the age of 5 years old and shortly after began singing. She signed her first record deal with Capitol records and released a self-entitled debut album in 1988. Her popular singles "Hide and Seek", "Symptoms of True Love" and a fresh and soulful cover of John Lennon's "Imagine" helped Tracie shoot to the top of the charts as an r&b artist. She released her sophomore album, Make the Difference two years later and the first single off the album "Save Your Love" hit #7 on the Billboard charts. That would become Tracie's first top ten hit. Her second single "This House" was one of Ms. Spencer's biggest hit today and also became her second top ten hit. 'Tender Kisses" her most popular single peaked at #1 on the billboard charts and made her the youngest female artist to receive the ASCAP songwriter of the year award.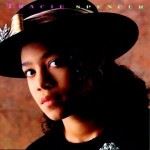 Over the next few years, Spencer appeared in a few magazines, commercials and made a guest appearance on the popular sitcom Family Matters. She also recorded songs for movie soundtracks and eventually found her way back to modeling for Tommy Hilfiger, Dollhouse and Chanel. From 1999-2000 the vocalist appeared in L.A. and New York's fashion week and landed a modeling contract with the modeling agency, NEXT.
Also in 1999, the Iowa native dropped her third album Tracie and still managed to obtain success with her single releases "It's All About You" and "Still In My Heart". Since then Tracie has recorded background vocals for artists like Kanye West, 50 Cent and Eve, just to name a few.
Her hiatus has definitely sparked and interest in her return. Tracie Spencer was not only a great singer but proven to be a wonderful songwriter. I've never heard any of these new skool chicks even mention Tracie. But then again, talent recognizes talent. Tracie=talent, them=not-so-much.
Just my POV!
GFM wants to know, where are you? You are missed.
If you got the info, then let us know!
contact [at] grownfolksmusic [dot] com
KayBee (ItiZwutiTizZ)
Bring back that voice…Tracie Spencer where are YOU!