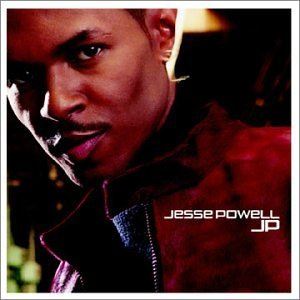 Through my lyrical & literary journeys, I've always wondered why reeeeeeally talented people don't get the recognition they deserve. They seem to remain under the radar and instead, a lot of these wanna-be ballad belting buffoons that call themselves artists, seem to "vaseline shine" and continue to get the accolade (my opinion).   I guess it's too much like right for REAL talent to stick around longer than the infamous "15 minutes"; anyway that's a whole nutha story.
I was inspired to inquire about this Gary, Indiana church boy after recently attending a wedding and thinking to myself, how many weddings have you gone to and they [didn't] play "You"? It's almost like the song is an added bonus that comes with the wedding package. Nevertheless, it's a great song and will also be in musical attendance at my wedding. But I digress, again…
Jesse Powell's voice was is nothing short of marvelous. With his distinctive melodic sound and outstanding replica's of legendary classics like the Enchantment's "Gloria" and "It's you that I need", The Debarge's "I Like It" and the late great Michael Jackson's "I Can't Help It", you would think his success wouldn't have been so short-lived.

Discovered in 1994 by Louil Silas Jr. at a talent showcase, Powell was later signed to Silas's label which was under distribution through MCA. His first single "All I need" was the first hit released off his debut album Jesse Powell-1996. The song had an impeded beat sample of "Just a touch" by Slave which gave it that finger-snapping feel. From there, Powell went on to give us his 2x album appearance single release "You" (1996 & "Bout it-1998), which became one of [the] best wedding songs of all time. It was then; the four-octave range vocalist became notably recognized for his incredible talent.
Powell later released two more albums, JP-2001 and Jesse 2003. Even with the success of JP and his established reputation, unfortunately, it wasn't enough to keep him in the spotlight. After the passing of Louil Silas Jr. in 2001, MCA faded and Powell was forced to find a new label. He signed to Riviera/Liquid 8 and released Jesse. Some say the album was nothing like his 2001 release and failed due to "inconsistent material and forgettable tunes".
I personally would love for Jesse Powell to make a comeback. I think it's only right for true talent to exist and show the talent-less how it's done. As of to date, I've heard nothing from him or his sisters (remember Tamara & Trina- Sony 1999).
So all the fans and GFM wants to know, where are you? You are missed.
If you got the info, then let us know!
contact [at] grownfolksmusic [dot] com
KayBee (ItiZwutiTizZ)