Hey Growns, we are back with a list of artists who released albums THIS YEAR (2015) to let you know where to lay to ears and spend your grown currency. Did you know that new music, new GROWN FOLKS Music abounds? We're here to put you up on game. Don't get disgusted. Get Grown. Gift Grown!
In addition, this year Grown Folks Music had the pleasure of speaking with many of the artists on this list. (Check out our interviews).
*The GFM Disclaimer: this list is NOT all inclusive. We know there's some artists/albums we've missed. This list is just to guide you in the right direction as you consider giving the gift of music to someone or even yourself this Christmas.
Jazmine Sullivan: Reality Show
Johnny Gill: Game Changer
Avant: The VII (The Eighth)
Case: Heaven's Door
Brian Courtney Wilson: Worth Fighting For
Lyfe Jennings: Tree Of Lyfe
Tyrese Gibson: Black Rose
Russell Taylor: War Of Hearts
Angie Stone: Dream
Tamar Braxton: Calling All Lovers
Vivian Green: Vivid
Tamia: Love Life
Jeff Bradshaw: Home: Jeff Bradshaw and Friends: Live at the Kimmel Center
Allen Stone: Radius
Janet Jackson: Unbreakable
Kenny Lattimore: Anatomy Of A Love Song
Raheem DeVaughn: Love Sex Passion
All Cows Eat Grass: Self Help
Bilal: In Another Life
Charlie Wilson: Forever Charlie
Hiatus Kaiyote: Choose Your Weapon
Teedra Moses: Cognac & Conversation
Adele: 25
Jodeci: The Past, The Present, The Future
Jose James: Yesterday I Had The Blues
Marshall Knights: The Marshall Knights Experience
Lalah Hathaway: Lalah Hathaway Live!
Maysa: Back 2 Love
ConFunkShun: More Than Love
Monica: Code Red (12/18/2015)
The Internet: Ego Death
Babyface: Return Of The Tender Lover
Jef Kearns: Soulfisticated
Foreign Exchange:Tales From The Land Of Milk And Honey
Will Downing:Chocolate Drops
Carmen Rodgers: Stargazer
Jill Scott: Woman
Prince: HITNRUN Phase One
Black Violin: Stereotypes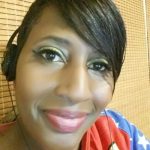 I have questions. Artists have answers.