Hey Growns, as you turn from one radio station to the next it's easy to ask the question with disgust, "Where is the good music? Where is the music for GROWN FOLKS?"
Well, "wayment" (wait a minute).  Before you go dust off the jams from '77, '89 or '96, check out this list of artists who released an album THIS YEAR (2014).
You just may not have heard about it on the radio.
In addition, this year Grown Folks Music had the pleasure of speaking with many of the artists on this list. (Check out our interviews).
*Disclaimer: this list is NOT all inclusive. We know there's some artist/albums we've missed. This list is just to guide you in the right direction as you consider giving the gift of music to someone or even yourself this Christmas.
Noel Gourdin: City Heart, Southern Soul
Ruben Studdard: Unconditional Love
Ledisi: The Truth
Syleena Johnson: Chapter 6: Couples Therapy
L. Young: ReVerb
Montell Jordan and Victory World Church Worship: Covered
Freda Payne: Come Back To Me Love
Goapele: Strong As Glass
Brandon Williams: XII
Tank: Stronger
Kindred The Family Soul: A Couple Friends
Anthony Hamilton: Home For The Holidays
Algebra Blessett: Recovery
Steven Russell Harts (lead singer of TROOP): The Wedding Singer
Wess Morgan: Livin'
Five Men: Champions
Fred Hammond: I Will Trust
Faith Evans: Incomparable
Dirty Loops: Loopified
Dave Hollister: Chicago Winds… The Saga Continues
Calvin Richardson: I Am Calvin
Kelly Price: Sing, Pray, Love: Vol. 1: Sing
Chrisette Michele: The Lyricists' Opus
Joe: Bridges
Marsha Ambrosius: Friends and Lovers
Daley: Days + Nights
The Floacist: Rise Of The Pheonix Mermaid
Kem: Promise To Love
J Moss: Grown Folks Gospel
George Tandy Jr.: The Foundation
Will Downing: Euphoria
Eric Roberson: The Box
Avery Sunshine: The Sun Room
Maysa: A Very Maysa Christmas
Boyz II Men: Collide
Jose' James: While You Were Sleeping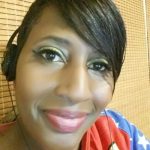 I have questions. Artists have answers.