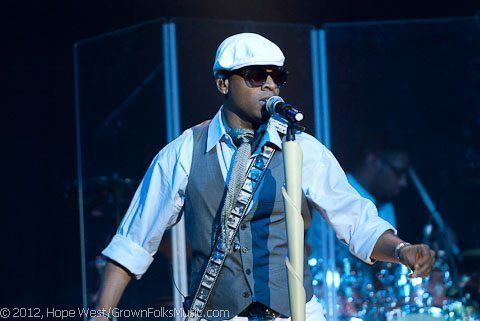 I had the wonderful opportunity to sit and talk with Grammy nominated group, Mint Condition during their show here in Atlanta. We conversed on everything from the new album, Music at the Speed of Life coming out September 25th, their life changing experience with the U.S. troops, and fans that wanted them to sign more than their CD. While we dearly wanted the inclusion of Stokley for this group occasion, we always respect artists committed to their preparation before hitting the stage. Also, special shout out to Rick for dousing down the CVS severe cough medicine and giving 100% during the show. So without further delay, here is our GFM conversation with Mint Condition.
Oh and stay tuned for their new single release, "Believe In Us" on  July 9th!!!

Hope is a music enthusiast and continual student of photography. Also known to rock out a quiet church or elevator with her current ringtone, Tom & Jerry's Uncle Paco, "Crambone".