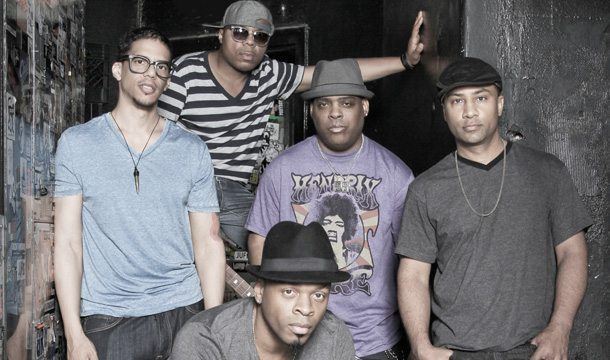 I have to say I'm really a lover of Mint Condition so when I heard the news that a new album would be released, I poured myself a glass of wine and toasted to the occasion. Anytime you have true musicians giving you real music like "Caught My Eye" and  "Not My Daddy" then "Walk On" to open for Prince aka The Purple Bandit for his "Welcome 2 America" tour, you need to break out your best china for this event. It's like Linus awaiting the Great Pumpkin in the Charlie Brown Halloween special.
Their new CD, Music At the Speed of Life, scheduled for release September 25, 2012 will  include the funky head nodder "Girl of My Life," which describes one of the band members' experience as the odd man out in the search for love as he witnessed the rest of the band settling down. The track features DJ Jazzy Jeff and a riveting drum solo by Stokley. The unforgettable ballad "Completely" is a ballad about finally finding and accepting your place in life. "It speaks to how we've synched up both in our respective personal lives and as a working band," explains Mint Condition. The inviting and free flowing "649 Changes" is another stand out and features Brother Ali and the M-Factory Horns lead by former Prince and Maceo Parker saxophonist Eric Leeds.
So if you're a Mint Condition fan, join me as we raise a glass September 25th for the arrival of Music At the Speed of Life!!! 
And remember…….say thirsty, my friends! LOL!


Hope is a music enthusiast and continual student of photography. Also known to rock out a quiet church or elevator with her current ringtone, Tom & Jerry's Uncle Paco, "Crambone".