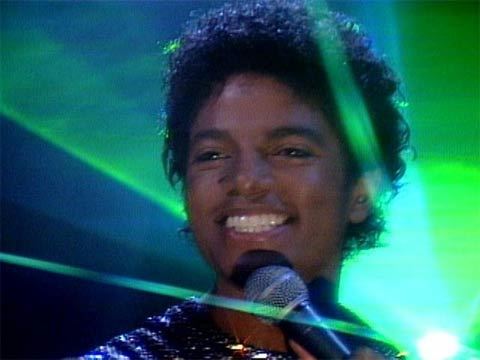 Another hit single from the ingenious duo of writer, Rod Temperton and producer, Quincy Jones, Off The Wall's Rock With You proved to be an illustrating moment for Michael in the early 80's. Echoing the dance floors of  Studio 54 with its moving bass line, flowing string arrangements, and synthesized sound of disco, this single captures a sensual playfulness fused with a joyous spirit in Jackson's voice. While released on November 3, 1979, Rock With You became a defining tune for Michael landing him in the #1 spot on Billboard's Hot 100, Pop, and R&B single charts and later becoming the 4th biggest single of the 80's decade. On January 19th, 1980, 39 Years Ago today, Michael began the 4-week streak at No. 1 across the board. From a perspective of resilience,  the staying power of  this single beneath the backdrop of industry changes due to the declining taste for disco and a resurgence of rock makes its chart topping endurance and multi-platinum certification very impressive.
While Rock With You is almost 40 years old, its ripple effect in song and video is still felt in many contemporary artists like Chris Brown, Kelly Clarkson, Chuck Loeb and many, many others. Here's a couple of examples to show the single's reach and influence:
From Quincy Jones' "Q's Jook Joint" featuring Brandy and Heavy D – 1995
From The Renaissance album Q-Tip's Move – 2008

Hope West is a music enthusiast and music photographer who has captured artists like B.B. King, Janet Jackson, Teddy Riley and many others.  A life long lover of music, Hope is a graduate of Full Sail University where she studied music engineering. She's also a proud "Florida Girl" born and raised in Ft. Lauderdale, Fl. and currently resides in Atlanta, GA as a "Georgia Peach". Hope is known for her creativity, sense of humor and quirky perfectionism. Artist(s) that make her freak out as a music fan: Sheila E., Jimmy Jam & Terry Lewis, Quincy Jones.