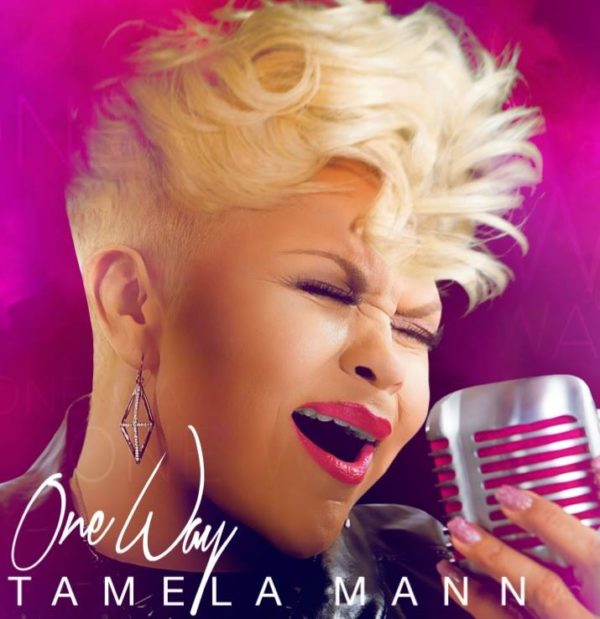 Grown Folks Music had the pleasure of speaking with Tamela Mann about her new number one gospel album, One Way, working with a variety of producers, including Timbaland, to create a diverse album that could reach a wide range of listeners, and her much talked about style. Read below and enjoy.
GFM: You have the number one gospel album on the Billboard chart right now. Could you have ever in your wildest dreams imagined how successful your music career is going right now?
TM: No ma'am. I couldn't imagine it. No. Honestly, no. There's no words to express, [or] I can think of to just say I'm in awe. I really am, and I'm just grateful for the opportunity to just be in people's cars and homes and them listening to me at work. I'm just really excited to just bring some joy. I really am.
GFM: What's the most powerful testimony that has come back to you about your music?
TM: The most powerful testimony for this album, One Way, [is] I was checking in in Atlanta and there was an older gentleman. He was like, "This is a good one, Sister." He said, "This "God Provides" is really good for me." Then, my daughter called me from work and a couple of people had been fired from the job. They were just like, "This song "God Provides" has really been helping with our situation." They didn't even know that my daughter worked there and they didn't know that I was her mom. She said, "Mom, I just want you know that everybody's listening and they're loving the album." There's so many [stories] coming through. Those are just things that I've heard this week. I'm in amazement and I'm just really thankful, because that's my desire– that the music really helps somebody through whatever situation that they're in… help them get through it.
GFM: Let's talk about the album. It's no surprise to me that Kirk Franklin is working on this album, but I was surprised to see Timbaland's name. How did that collaboration come about?
TM: We did a favor for a favor. A few years ago, I did something for him and he was supposed do it for the last album, Best Days, but our time conflicted and we couldn't get our schedules together. So, for this album, One Way, we had a song that was submitted and my son said, "Mom, I think this would be the perfect song for Tim to be a part of." We sent him the scratch track. He heard it and said, "Yes. I'm on board." I went to Virginia and hung out with him in his studio for a couple of days. To actually see him at work– I've heard some of his work that he's done– but to see him do the sounds with his mouth and then to come out and get on the machine and make the beats was incredible. For us to come from two different paths I think we put a great piece of music together. That's how that came about.
GFM: In listening to the album I hear some differently flavors musically. I hear rock on [the single] "One Way", and a Latin influence on "That's What He Did". Who is responsible for that– for the diversity in sound that you hear on the album?
TM: My thing was to be able to reach all age groups– young, old, middle-aged– everybody. My son, David Jr., helped to produce. This became a family affair. I had Eric Dawkins produce for me. I had different producers this time. [I had] Myron Butler, which is my main producer that's been with me since the beginning, but how it all came about is we were just trying to reach everybody– every race and every age group. So, I was being stretched. I was trying to use my artistry and not wanting to be put in a box, but hoping that everybody could hear me in a different light. That's kind of why we stretched ourselves to just give some variety on the album. It's not just [for] African American or black people, it's for everybody because when I have my concerts, we have all different races in the audience. We wanted praise and worship, we wanted traditional, we wanted some urban. Again, [we wanted] something for everyone.
GFM: Talk about the importance of bridging the gap– especially in gospel music.
TM: I think it's important because we're spreading the good news which is the gospel. We're sent with a message of hope and inspiration and to talk about our savior Jesus Christ. My main message is to be able to win and encourage as many people as I can for the kingdom of God. I think we need it. We have everything going on in the world and a lot of people feel there's not any love in the air and there's no hope. But, we have to still put out music spreading the gospel and the good news that there is still hope. It's not over. It's not the end. We just have to keep the faith and keep doing what we're doing. That's why I feel like it's so important that I come in diversity so we'll be able to catch the ear of everybody. I don't want just one particular race. I want everybody. [I want] to be able to reach everybody… to be able to get that message out. Even with some of the beats– the beats are a little different for me– like you were saying about "One Way". Yes, it's kind of rock… my Tina Turner-like sound, but when I'm in concert I have to have something for the young people in order to keep them engaged and to stay relevant in the nation so we can we can keep everybody's attention [and let them know that] we have a word here. We have some good news to spread. Hear our good news.
GFM: How are you balancing your music career with your acting career? You've got three TV shows.
TM: With the music and the shows I plan it out. But, when you say balance, I don't balance anything with my family because when you balance something it gives it the same weight. So, what happens is I schedule. When I'm going to be doing one particular show, I block out time for that show, so I can concentrate and give each project 100 percent. [I do that] even when it comes to the music. But, when we were doing the reality show it kind of ran together because we were doing day-to-day things. It being reality [TV], that was a part of it. But, when I'm being mom I want to be mom, granny and wife. So, I just concentrate and make sure that my family has my attention.
GFM: It's gonna seem frivolous to some, but I cannot let you go without talking about how much your style and your hair inspires women. How rich would you be if you had a dollar for every time someone mentioned your hair?
TM: [Laughs] I don't know, I'm just trying to represent for us thick girls– that we can look nice and be well put together just like the little women. We can look like a size 4 in our size 24. We can still look nice, presentable, elegant and funky. All of those things… classy… I just want to be an example for women that we can do it too. I change up my hair to keep the spice in my relationship– in my marriage. It's been 28 years so I want to give him a new lady every now and then [laughs]. I switch it up. We have fun with it. David is really involved in everything when it comes to wardrobe [and] with the music. We're in each other's lives and in each other's faces 24/7. It just became a part of us that we're both a part of each other's world and we enjoy it. But, to hear everybody mention my hair is funny and my stylist laughs because I'm like, 'Karla Langs'. My whole glam group– I have several people that I work with that help me stay together–we collaborate. [I have] my daughter-in-law Chantal, Maria Harper, Chastity, who is here in Fort Worth that helps me and Ms. Melissa Amos who is here in Fort Worth that helps me. They're all different age groups. I get a point a view from each different person, so we're kind of well rounded. I just thought I'd throw that in there [laughs].
One Way is out NOW.
Connect with and follow Tamela Mann:
Listen to the single "God Provides"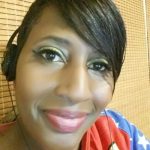 I ask questions of your some of your favorite artists.