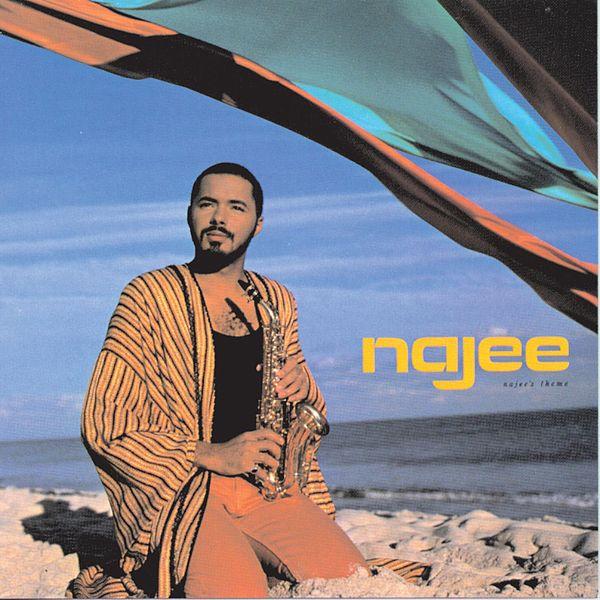 Grown Folks Music spoke with two-time Grammy nominated and award-winning international jazz saxophonist and flautist Najee.
Najee talked with us about the 30th anniversary of his debut album and ride-out staple to this day– Najee's Theme, his current album, You, Me And Forever and he shared a great story about Prince. Read below and enjoy.
GFM: It's the 30th anniversary of your debut album, Najee's Theme. I'd to mention of few of the tracks that still stand out to me after all of this time and maybe to you can talk about how they came to life.
GFM: "Betcha Don't Know"
Najee: I was working with a producer on my first album named Rahni Song. We co-wrote those songs together and actually these were a really a collection of demos that ended up being tracks on the album. We had a small budget and an opportunity. I worked with him and maybe one other guy… two other people on that album. We put it out and the rest is history. We had a gold record in three months which was phenomenal for a jazz artist.
GFM: "Najee's Theme"– Do people still come up to you and say, "Play It Najee?"
Najee: Yes. As a matter of fact, Will Downing does it all the time. Every time he calls me that's his greeting, [singing] "Play It Najee." He just made a long Facebook post of singing that to me the other day which was really nice. It's a classic for me. I can't go to any city and not perform that song. I have to do it.
GFM: "For The Love Of You"
Najee: That was a track that I wrote with a guy called Charlie Elgart. At the time I was transitioning from playing in a local band in New York City. Well, they weren't so local. They were called Change. It was the first group that Luther [Vandross] came out of. I was playing keyboards in the band at the time as a second keyboard player. Our primary keyboard player was a great singer named Regis Branson and he came in and sang the background on that. We co-wrote that song together and people still know it when they hear it.
GFM: I read that you said that when you started this business you took your horn everywhere and you had no idea where it would take you. What's the most special or memorable place that your horn has taken you?
Najee: That's a loaded question because everywhere I've gone I've have to say has been memorable for me. I've been blessed to travel to so many places around the world. But if I had to choose specifically, I would probably say being invited to perform for Nelson Mandela in the late '90s was probably one of the greatest experiences for me. I was a part of a delegation that included Stevie Wonder, Chaka Khan, Kenny Lattimore and a few others. We went over and we had the distinct opportunity to perform what he called "a gift to the nation" in Durbin and Johannesburg. Having the private audience with him in his home– the presidential home– at that time was probably one of the greatest things I could've ever imagined… to be around this great leader.
GFM: You have an album [out] currently: You, Me And Forever. Talk about that.
Najee: It ended up being an album that I began in the UK. I began three or four songs over there then brought it back to the States and completed the album that way. I must admit that I didn't really have a plan in my head when I started the record. Things kind of fell into place and it worked.
GFM: What has been the response so far? You've been doing this a long time and you've released a lot of albums. Are you ever surprised that people are still checking for new albums and people are still asking you for new music?

Najee: It's been okay. With every album I can't predict what a record is going to do. I put it out and some records have caught better than others. There's always a challenge to try to stay relevant with what you're doing. So with this particular album I think we've gotten some pretty could success with it– as much as we could with jazz records these days. We did have a number single on there, "Fly With The Wind", at smooth jazz radio. Sales have been pretty good and consistent and we always sell out at the venues.
GFM: You mentioned getting as a good of response as you feel you can get can with jazz these days. Do you feel like jazz in its recorded form has kind of gotten lost? People aren't responding to it or audiences aren't thirsting for it they way they used to? Or, [is it] that they just don't have the access to it or don't know that people are doing not just live jazz music but recorded jazz music [too]?

Najee: The people who hear the music, particularly live, tend to support it and still come to the festivals and have a great time. But yes I think overall, the music industry in general has suffered from a standpoint of recording– you know back in the days when we recorded cds or albums. Not having retail– points or places where people can purchase albums and music physically has hurt the industry overall and jazz and classical in particular. The last thing I read in the New York Times, [said] jazz and classical represented less than one percent of music sales in the industry. Now a lot of that could be contributed to lack of media support. When I started R&B radio supported what I did. We had visual connection with the audience through BET, VH1 and MTV in Europe and Japan and places like that. I was fortunate to get on shows like Good Morning America, The Late Show and things like that.
GFM: You worked with Prince. Do you have a story to share?
Najee: Oh I've got a lot of stories with Prince [laughs]. None bad I will say. I have no bad stories with Prince. He was probably one of the greatest artists I've ever worked with, one of the most generous people I've ever worked with, [and] one of the smartest in the industry I've ever worked with. One [story] that is one my favorites is one time he and I were in the studio and we were there by ourselves. He was actually engineering the session and I was recording with him [on] The Rainbow Children record. I recall that about four children just came in and disrupted the session. He just stopped. He said, "Najee, give me a few minutes man. Kids just came in here." They were children of the staff or people who worked there. He took the time with those kids. He took almost a whole 30 minutes of the session time just to spend time with them. One of the people that worked for him had come to me and he said, "You know what Prince did? (He and his wife had just had a new baby) Prince opened up an account for us with $10,000 to get our child started in school." I was like, "Wow. That is really nice." There's a lot of things he did quietly that won't ever make the press that I have to say as an artist that had the privilege to work with him was a witness to… [things] that he never talked about.

GFM: What is your definition of Grown Folks Music?
Najee: Music for mature-minded people. Music that people can listen to and bob their heads. Not necessarily having to dance… [they can] dance if they choose to, but if they don't feel like dancing they can just sit down and chill and listen and not disrupt their day. It's not music that makes you feel high anxiety or any or that.
Follow Najee:
Check out "Fly With The Wind", from Najee's current album "You, Me And Forever".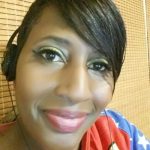 I ask questions of your some of your favorite artists.