Grown Folks Music caught up with one of the definitive masculine voices in R&B in the late '80s and early '90s– Mr. Christopher Williams. He graciously chopped it up with us about returning to recording after a long hiatus and carving out a new lane for himself as a veteran artist in a new music climate. Read below and enjoy.
GFM: Let's talk about the return to recording. Do you feel like a new artist in some ways because the musical landscape has changed and the industry has changed so much since you last recorded in 2001?

Christopher Williams:I definitely feel like a new artist. It's like the flip side of being a new artist. I have to kind of will myself to be thankful for the openness and the unknown and the new. But then there's a part of me that has 25 years of experience that knows the players and pretty much the game has changed, but a lot of the players have just grown up. Meeting some of the new people in the business is also a lot of fun. [There are] new media outlets, new radio, new everything. So it is [new] in a sense, but I have a calmer and more educated demeanor. It's new to me, but I feel more calm. I feel more calculated as to where I'm trying to go and what I'm trying to do. Obviously, you're hopeful and prayerful that people will receive you inside and outside of the business again and that they'll remember you, and [with] those who don't remember you– you're hoping you can re-introduce yourself to new audiences and new experiences.
GFM: You mentioned that there are new media outlets now. Let's talk about that for a second– not necessarily just the new media outlets– but the new way of promoting your project or music and/or interacting with the fans. I'm speaking specifically of social media. Talk about what you are doing to embrace that or use that as a tool in this next chapter as an artist.
Christopher Williams: It's really a good advantage for me because in the '90s when we came out I remember me, Bobby Brown, New Edition and a couple of other guys from the '90s used to talk about how it [the industry] was transforming. We were kind of there in the middle when rap was taking another form and you had a lot of rap moguls coming out in the '90s like Jermaine Dupri and other people. It started taking a different shape then and us guys, especially me, being new and not having the catalogue like Gerald Levert, Keith Sweat or Johnny Gill, were trying to figure out, 'Well man, where will land in it?' Now, with being able to reach out and touch people personally [we] understand that you can go find out and identify through analysis, data and some traditional ways where your fans really are. So, it's kind of an advantage. I call it the "modern Motown days". I really believe that's the time we're in. People really want again something organic and home grown, but they want it to look as if they can buy it in Nordstrom or Bloomingdales, or Saks or Barney's if you know what I mean. Today people want the personal touch, but they want it look professional– like it's hanging on a rack– so that's the advantage for artists today. Especially me… who has been around the block a few times.
GFM: When you were ready to return to recording were you met with challenges? Who did you call? Was there a group of people that as soon as they got the call were responsive and supportive?
Christopher Williams: Thankfully [it's] the people that I'm working with– my company and my team that is helping reach these goals and getting me out there. That was really humbling because everyone was really open and receptive. As a new company and me coming as an indie brand having some juice left in my brand, but having a lot of work to rebuild the brand in today's climate, it was really humbling that they even remembered me and knew who I was. These were people that I started seeing spawn when I was on my way in decline in '95/'96 and coming out of a record deal. I don't want to say decline… but coming out of the industry as we knew it then. To see these people 10-15 years later emerging into all these amazing projects and for them to reach back out to me and say, 'Hey I still get it. I think you can do it. Charlie Wilson did it, El [DeBarge] was about to do it. We definitely feel like you can carve your own niche in music today.' Sort of how Maxwell, Kem and Charlie Wilson [did]… even some of the younger guys that I like… like Joe.
GFM: Let's talk about the new music. The new single [is] "Too Late", from a forthcoming album called Simply Christopher.

Christopher Williams: "Too Late is the continuing of Christopher talking about love. Sometimes in life I think at this stage, I tend to want to get my mental liberated and not over analyze things or overthink things too much. We're grown now. We know there's gonna be challenges. There's gonna be falls and there's gonna be climbs. So, just try to get yourself in a really balanced emotional and spiritual place and just try to be free and let things flow. I think a lot of times in love people are looking for the perfect thing and that's probably never gonna happen. Even in perfect love there is give and take. "Too Late" is a song that says, 'Let it go. Be free. Why be so cautious when everything you want is in your face?' Spend time speaking those things, instead of, 'I've always got a bad man, or I always get a girl that's jacked up.' Maybe speak some positive things before it's too late. That's really what this whole record is about. It is, again as I said, a clear indicator that Christopher Williams is trying to create a new musical lane for himself– a frequency somewhere between what is now and what was then. I'm hoping that we've accomplished that.
GFM: What can we expect from the album? [Is it] more carving out a new pocket where you can sit? [Are there] ballads, up-tempo [songs]? Who's producing and who's writing?

Christopher Williams: Definitely a full blend of uptempo, mid tempo and ballads. Being a balladeer, I definitely know that when we do release that first ballad it's gotta be amazing. Some of the ballads that I've loved in the last few years have inspired me. Some of Adele's music and I really dug "All Of Me" [by John Legend]. So, there's been a lot of music in the last few years since I've started doing this to inspire me. I definitely want to have a good blend. We've got a few remixes– songs produced by Avion and G. Flowers who worked Tyrese and Alicia Keys before and Da Interns, who have worked with Chris Brown and Rihanna. I got a blend of young producers and young and grown writers to fuse together and we all pitched in. I feel like really love the record. I'm not going to lie.
One of the reasons why I kept jump starting and dry starting… you asked about challenges earlier… was (1) economically– just finding the right financial people to invest in my dream and let me be free to do what I felt like we needed to do to win, and (2) trying to find that place– honestly, I had listened to artists who had come out in my era and they still sounded and look great, but I was like, 'These records kind of sound like from that era, and they're probably not as good as the ones that hit for them in that era.' I said I wanted to take my time since I have waited so long. I want to come out and find something that makes people say, 'This doesn't really sound like Chris.' It doesn't sound old and it doesn't sound new. It's gonna be a work in progress to build this new artist and this new sound and everybody's got all hands on deck. We're really excited. We've gotten a chance to blend with new and old people. I did a couple of records with 9th Wonder, who did Mary J. Blige and Mariah Carey and he's also done many, many rappers from Rick Ross and T.I., so it's really an interesting fusion of music that I've compiled this time.
We also have a Christmas record. The single is "Silent Night", and it's a new, modern rendition that fuses some of the sensibility of how Nat King Cole used to approach records but with the frequency of how we feel now. We're also getting back to a lot of organic stuff. We're gonna do a lot of stuff where we come into your area, go to radio, plug guitars in and really just do everything from "Dreamin" to the new stuff unplugged. Give people the sense that although I'm new, we're gonna keep it traditional and plug in instruments and sing and play beautiful music for people and try to get them to connect.
GFM: What you've said is so in tune with what we try to promote here at Grown Folks Music– to be current, but to find a lane between missing the "good old days" and always moving forward– yet not leaving the musicianship and integrity behind. So, you have me excited and intrigued about what you're going to do.
GFM: What is your definition of Grown Folks Music?
Christopher Williams: Something that, to me, makes you feel good. You don't have to be grown to experience to it. [Sings] "Midnight Train To Georgia", I didn't really know what Gladys [Knight] was talking about, but it felt so good inside my body once it would hit my ears. I believe grown folks music edifies you. It teaches you. I learned about love through Marvin [Gaye], Teddy [Pendergrass], Luther [Vandross] and Stevie Wonder. Just listening to amazing lyrics from all different sides. I'd listen to Teddy and I'd be like, 'Okay, this is how I wanna date a chick.' I'd listen to Marvin and I'd be like, 'This is how I wanna swoon a chick. This is how I wanna make her feel romance.' Stevie Wonder was like, 'This is how I wanna talk to a woman.' Luther Vandross was like, 'This is how I wanna perform for a woman.' I would get lessons. Music was my world. It surrounded me. Music was like my friend so that's a very encompassing question for me. Grown Folks Music… I guess my answer would be that it's so many good things to my body.
Christopher Williams' new single, "Too Late" is out now! Get it at iTunes.
Connect with Christopher Williams
On Facebook
On Twitter
On Instagram`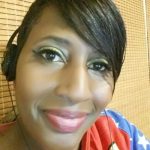 I ask questions of your some of your favorite artists.