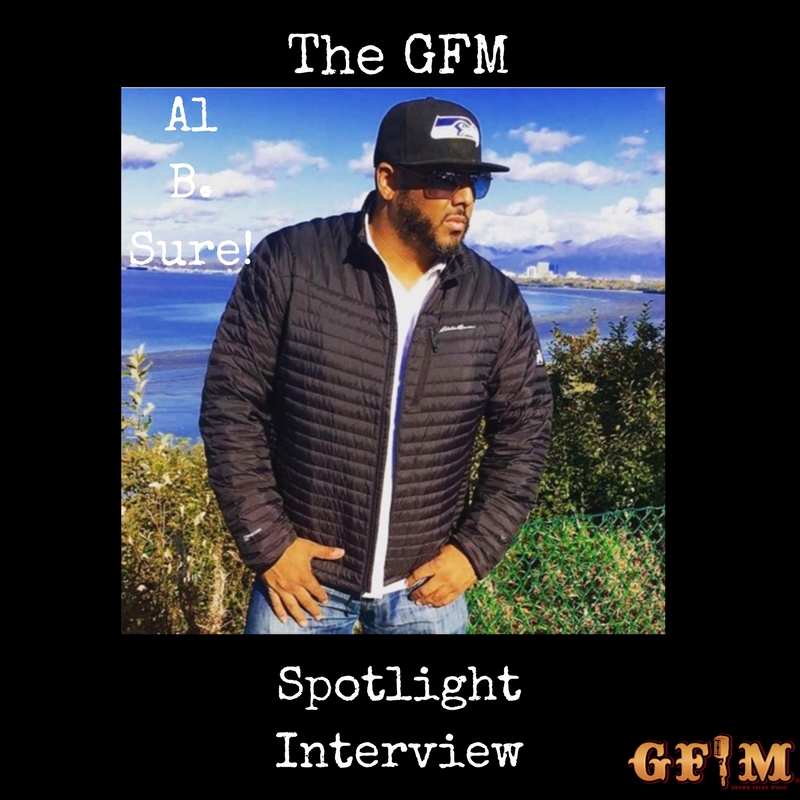 In the field of education there is a phrase that is often thrown around entitled teachable moments. Teachable moments are those times where someone who can assess the particular issue at hand (because they have the knowledge, experience and wisdom… they've been there, done that, and have the receipts) gives instruction in the moment to the perceived need. In this interview with GFM's DJKKC, Al B. Sure! provides the teaching to numerous musical moments that are discussed. What is most evident from Al B. is the love and respect of the music, that shines through. This is the type of content that you should really take some time out of your day to engage with… yes the overarching focus is music but so many life lessons are contained within this podcast.
On a personal note I must say the internet wins again. To go from "Hey let's do a podcast about Al B. Sure!'s Sexy Versus" to releasing that into the world, it coming across Al's radar, to Al himself agreeing to do an interview with us here at GFM. Look. If that wasn't enough, Al and his team have so graciously allowed us to place part of the unreleased demo of Tevin Campbell hit song "Confused" written and produced by Al B. Sure! and Kyle West. On the demo is none other than K-Ci, JoJo and Al B. That's music history folks and when you are fortunate enough to get close to a source who was in the room as it were, that's not to be taken lightly.
Lastly as I look at the calendar we're a couple of weeks out from the 30th anniversary of the release of "Nite & Day" Al's debut single. I cannot put into words how much of an influence that record was on me as a musician and later as someone who would seek to answer to the songwriting muse. I say all that to say I count it a high honor as a fan of Al B. Sure!'s music to be a part of this team that is presenting an interview of this caliber.

Ivan Orr is a multi-instrumentalist, composer, performer, and writer. A native of Charlottesville, Virginia Ivan was involved with the forming and nascent days of The Music Resource Center as its first Program Director. A graduate of Virginia Commonwealth University's Department of Music, Ivan currently resides in Richmond, VA where he maintains an active performance and production schedule while serving as the Music Editor for Grown Folks Music, a position he has held since 2010.