Grown Folks Music spoke to Grammy award-winning bassist and band leader Christian McBride. We talked about how his accomplished musical journey began (including having some of Philly's finest talent for schoolmates) and the utter importance of the next generation learning history and culture. Read below and enjoy.
Philly Raised Bassist and Band Leader
GFM: You're a Grammy award-winning bassist, a band leader and you've recorded with many artists in different genres, but for many of the Grown Folks this is an introduction to you so if you would, tell us a little bit about your musical journey.
CM: It began in Philadelphia. Both my dad and great uncle are both bass players so bass is a family tradition. I started playing the electric bass when I was nine and I started playing the acoustic bass when I was eleven. As soon as I started playing the acoustic bass I fell in love with both jazz and classical music. I was already a hard core R&B and soul fan and I've always continued to be. One of the turning points for me as a teenager was meeting Wynton Marsalis. He became like a big brother to me. I already knew that I wanted to move to New York City because all of my jazz heroes lived in New York. Even though Philadelphia isn't very far from New York, I knew that in terms of just being able to be around all of the musicians who I idolized it was probably a much different world than Philadelphia. But, Philadelphia of course is a legendary city in its own right. Having gone to high school with people like Joey DeFrancesco, The Roots, Boyz II Men, Kurt Rosenwinkel and Amel Larrieux– I was surrounded by a lot of young greatness. But, I knew that the elder greatness that I needed was 90 miles north.
I went to Julliard for college, but I didn't stay. I only stayed one year because I started working with the legendary saxophonist Bobby Watson almost immediately after school started. I limped through one year of college and then I started going on the road and there you have it.
GFM: You've had a few bands, as I mentioned earlier you're a band leader, but the one that you're on tour now with is Tip City. Tell me about that.
CM: It's actually a new group that I'm going to start playing with. It features the guitarist Dan Wilson. Dan Wilson has played guitar in my homeboy Joey DeFrancesco's group for the last couple of years. I'm stealing him away from Joey just for a moment. A young man by the name of Emmet Cohen– a wonderful pianist who actually when he a teenager was one of the students in the organization that my wife and I run here in Montclair, NJ called Jazz House Kids. I'm curious to see how much fire we're gonna start on stage.
GFM: Why do you change groups? Is it to keep it fresh? Why do you change lineups?
CM: Yeah, I do it to keep it fresh. My primary group for the last six years has been my trio with Christian Sands and Jerome Jennings. Christian Sands is on his own now. He's about to start going on the road with his own group and has his first solo recording coming out. I wanted to do something completely different from the trio I just had. Another thing is I've always been inspired by people like Chick Corea and Pat Metheny. Especially Chick Corea because he's always juggling multiple groups at one time and it seems like a tall order, but it really does keep you on your toes as a musician.
Giving Back and Radio Shows
GFM: You mentioned an organization that you run with your wife. You wanna tell us about that?
CM: Yes. It's called Jazz House Kids. Jazz House Kids started 15 years ago. It's a jazz education program where kids can sign up mostly from all over northern New Jersey. Throughout the year we see just under 1000 kids throughout the school year and then we have a summer program where another 200 students enroll. They can take private lessons. They can play in ensembles and at the end of the camp it culminates in the Montclair Jazz Festival. We're very happy to be able to serve our community with education because we know that if you are a young musician in the public school system, no matter what city you're in, if you want to learn how to play an instrument it's going to be difficult for you to do so.
GFM: The foundation is one way that you're continuing a jazz legacy, if you will, but you also host a couple of radio shows on Sirius [XM] and NPR. We don't hear jazz as much as we used to on the radio, so talk about what you do with your shows.
CM: I'm not sure you hear as much of any really diverse black music on the radio anymore. The NPR show, which is called Jazz Night In America, is a show that I narrate. I've been doing it now for the last three years. It a weekly show. I call it the jazz version of 60 Minutes. We'll feature a performance. The show is produced [by] a team from NPR/WBGO in Newark, NJ and Jazz In Lincoln Center, so the bulk of the material that you hear on the show comes from Jazz at Lincoln Center. But, I would say it's about a 60/40 split… so 60 percent of the music comes from Jazz at Lincoln Center… 40 percent is music that we go to seek out. We find projects that are going on that look interesting and we feature person's performance on the show. It's not show that spins new recordings. It's a performance-based show. There's also a video component as well. If you go to NPR.org/jazz night you'll see the archives of all of the shows that we've done.
My Sirius XM is show is called The Lowdown [Conversations with Christian McBride]. That's a show that I created and I also produce that show. I have my guests on the show and we play duets and I do like little a 5-min comedy routine. I call that the jazz version of like a Johnny Carson or David Letterman or something like that. That one is a lot of fun to do– having my friends ont the show. I've had people from Robert Glasper to Dee Dee Bridgewater to Dianne Reeves and Chick Corea on the show. It's always a lot of fun.
Bridging the Gap and Grown Folks Music
GFM: When I said that we don't hear jazz as much as we used to on the radio, you replied that you're not sure that we hear a lot of black music on the radio like we used you anymore. You also… with your foundation… obviously are involved with the education of the youth in music. Why do you think it's necessary to bridge the gap for this new generation in terms of music like jazz?
CM: We live in a society that's absolutely obsessed with youth. I think somehow that the importance of youthful ideas is somehow coveted more than the ideas of the elders. I think our culture gets that backwards. It should be the other way around. When you have the elders that are still with us… not just music elders… it was this great article in the New York Times a couple of weeks ago about Sidney Portier and Harry Bellafonte who both turned 90 years old. When I was reading this article it hit me. I went, 'How many younger people who are sort of involved in civil rights or the Black Lives Matter movement or whatever it might be… I wonder how many of us actually will go seek out Harry Bellafonte to find out his suggestions or get his advice. Or, seek out somebody like Sonia Sanchez or John Lewis or Maxine Waters– people who have actually been here for a long time who have done this already.'
If you're a young musician, you've got people like Ron Carter, Kenny Barron, Sonny Rollins, Roy Haynes. These [are] masters who have been around for decades who are now in their 80s… Wayne Shorter and people like that… I would think a smart culture is a culture that really reveres and seeks out regularly the advice of the elders. Whatever we think should be secondary… not the other way around. When you meet a young musician… not just a musician… your regular young person between the ages of 14-25 and they can't tell you who Sonny Rollins is… they can't tell you who Jeffrey Osborne is… they can't tell you who Freda Payne is… they can't tell you who McCoy Tyner is, [then] that's a problem. That's a very deep problem.
I recently went to Cuba. We were laughing because we didn't know how to feel. We know that Castro ran this communist regime for many, many years but part of his communism was making sure that every person in his country understood the history of Cuban art… of Cuban music… of Cuban culture. I can't image what it would be like if we lived in a communist country where the teacher said, 'Alright people, you're going to be able to tell us the history of Duke Ellington or we're going to throw you in jail.' Maybe in a real humorous way that's not so bad [laughs]. That's the importance of being able to pass this music on to these younger people. They've gotta know their history. If you don't know where you've been, you don't know where you're going.
GFM: What's your definition of Grown Folks Music?
CM: I think it's pretty simple. Grown folks music is music that only grown folks can make. Speaking of that youth culture again… I have this discussion with my dear friend Andre all the time… I said, 'Man I miss music that revolves around romance. Lyrics that use lots of metaphor as opposed to music that's just strictly about sexuality. I'm so tired of overt sexuality. We need some romance, man. We need music about two people sitting across the room from each other trying to figure out what they're going to say and how they're going to say it– then they fall in love and have a family. Where is that music? ' To me that's grown folks music.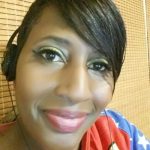 I ask questions of your some of your favorite artists.