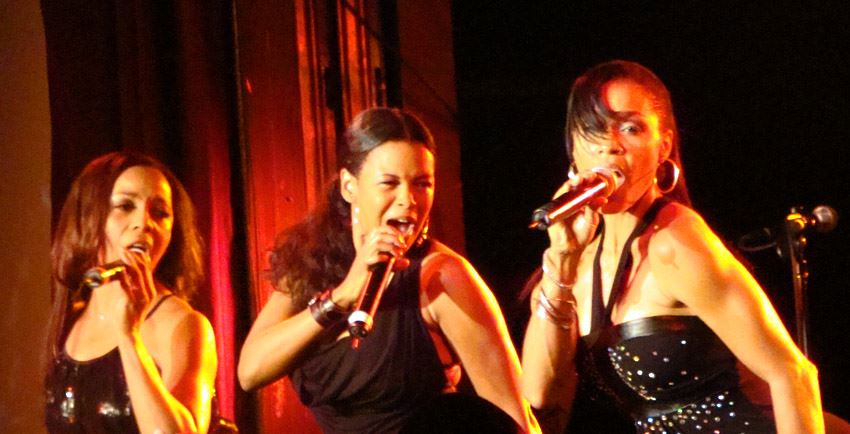 The original line up from En Vogue (the lovely Cindy, Maxine, Dawn, and Terry) were all together on stage last night at New York City for a special Mother's Day show — and they rocked the HOUSE! I know I love every show I review on the site (but there's some amazing talent out there — and serious performers!).
They've obviously just gotten better over time because they brought soul and energy to the stage last night. Everyone — and I mean everyone, since this crowd had a lot of moms in it — was on their feet singing, clapping, and cheering for "Don't Let Go" "Whatta Man" and "Free Your Mind." Check out the videos after the jump to see what I mean (and don't lie, you'll be singing along too!) — these women are simply amazing performers with unbelievable talent.
En Vogue has an anniversary album coming out this fall; check out the videos from the show below (I'll update as they get uploaded) and our GFM picks for En Vogue:
The ladies were also on The View this morning.  Check it out below!  Thanks to Honey Soul for the link
En Vogue at BB Kings 5/10: Don't Let Go from Grown Folks Music on Vimeo
More videos and photos after the jump!


En Vogue at BB King 5/10/09: Giving Him Something He Can Feel from Grown Folks Music on Vimeo.